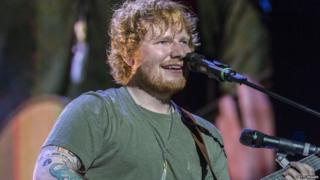 Ed Sheeran and Years & Years up for BBC Music prize
1 December 2015
From the section Entertainment & Arts
Image copyright
Getty Images
Image caption
Sheeran is among the big selling artists to be nominated
Ed Sheeran, Adele and Years & Years are among the artists shortlisted for this year's BBC Music Awards.
Jamie XX, Florence + the Machine and Foals are also up for the British artist of the year prize.
International artist of the year contenders are Prince, Taylor Swift, Foo Fighters, Hozier and Major Lazer.
Adele (Adele at the BBC) and Florence + the Machine (Glastonbury) are also up for BBC live performance of the year. The awards take place on …read more
Source:: BBC Entertainment