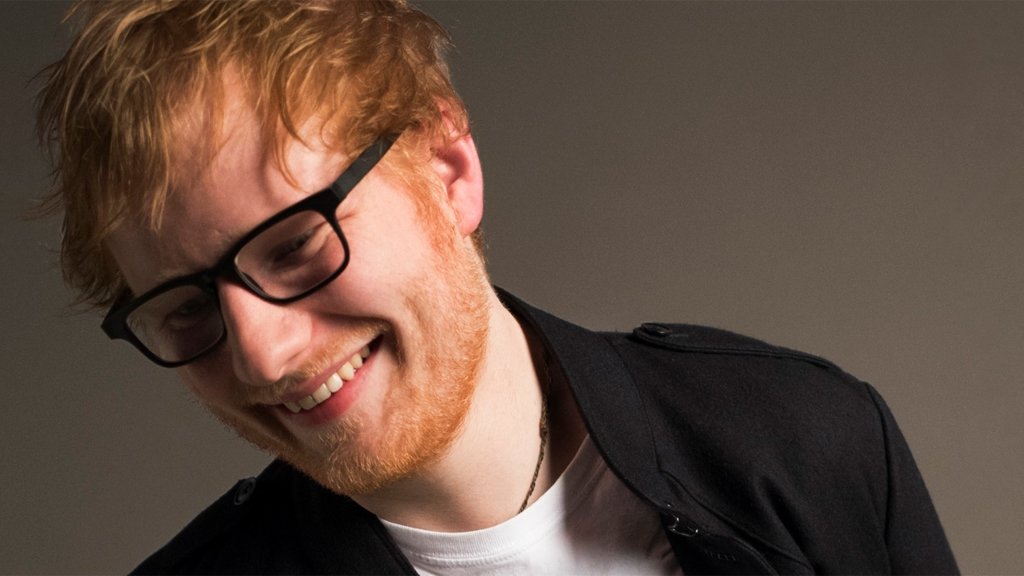 In the first instalment of an exclusive two-part interview, Ed Sheeran takes BBC Music reporter Mark Savage behind the scenes of his third album, ÷ (Divide).
In the lobby of Atlantic Records in West London, a poster of Ed Sheeran's massive face peeks out from behind a chandelier, smiling beatifically at you.
As you get in the lift, there he is again. And when you walk past the boardroom, he's present in puppet form – the marionette from his Sing video is stood upright in a glass presentation case.
We're ushered into the press office, where Ed's magazine covers have all been framed and hung on the wall. There's the NME, Q magazine, Rolling Stone, Billboard… and someone has stuck googly eyes on them all.
It encapsulates him perfectly: Ed Sheeran is pop's most self-deprecating megastar.
According to film director Sharon Maguire, who shot his cameo in Bridget Jones' Baby, "the more insulting we made it, the more he loved it".
And when he sold out three nights at Wembley, he delighted in the Big Issue's description of him as "the world's first stadium busker".
"I didn't have a guitar case in front of the stage, though," Sheeran laughs. "Although that probably would have been fun."
'A song to beat Thinking Out Loud'
When he arrives, Sheeran saunters into the room in regulation scruffy jeans and a hoodie, his mop of ginger hair squashed haphazardly under a baseball cap.
The scar on his cheek, a result of Princess Beatrice slicing him open with a sword while pretending to knight fellow pop singer James Blunt, is much deeper than it appears in photos.
But he's not here to talk about that. There's the small matter of his third album, ÷ (Divide). Already tipped to be one of the year's biggest sellers, it finds the singer-songwriter in a new position: having to live up to expectations.
After his unassuming debut, Sheeran's second album, 2014's x, was a revelation: from the Pharrell Williams produced beats of Sing to the heart-melting ballad Thinking Out Loud, it was the sound of a writer flexing his muscles and realising he could punch above his weight.
The album sold 13 million copies worldwide – but if there was pressure to follow it up, Sheeran took no notice.
"I felt that with the first album," he says. "I remember thinking I would never write a song as good as …read more
Source:: BBC Entertainment