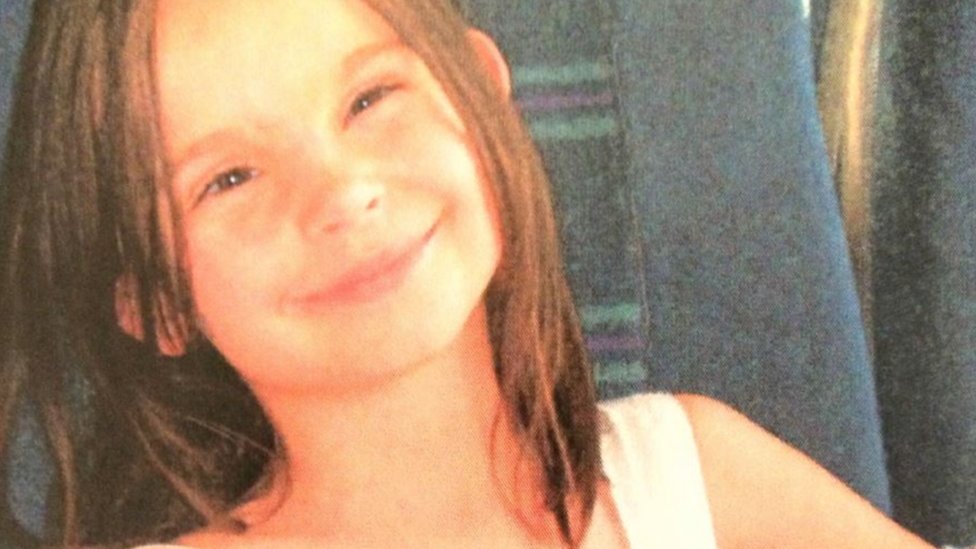 The grandfather of murdered six-year-old Ellie Butler has called for a public inquiry into why she was returned to the care of her parents.
Neal Gray told BBC Radio 4 that his granddaughter was "petrified" of being returned to Ben Butler and Jennie Gray.
He said he warned "you might have blood on your hands" if Ellie was returned to her parents.
He said: "Everybody failed Ellie, completely and utterly."
The youngster went back to live with her parents 11 months before her death.
Butler, 36, was convicted of her murder on Tuesday and jailed for a minimum of 23 years. Ellie's mother was found guilty of child cruelty and jailed for 42 months.
Butler was convicted in 2009 for shaking Ellie as a baby, although this was later quashed on appeal.
The couple then won a High Court judgement to have Ellie returned to their care in 2012.
The exonerated father who went on to kill
More on this story on BBC London Live
Mrs Justice Hogg sided with Butler despite objections from police, social services and Ellie's maternal grandfather, Mr Gray.
"We tried to fight it tooth and nail but every time we protested we were told we were troublemakers and we were elderly people and we weren't worthy of looking after children," Mr Gray said.
"I said I hope you all have a conscience because one day you might have blood on your hands."
Mr Gray said he and his wife used to take Ellie to a children's centre for troubled families every few weeks to see her parents – in two and a half years, her father went twice and her mother went four times.
"She hadn't known them as parents," he said. "But her mother turned around and said, 'If you don't come back and live with mummy and daddy we won't love you anymore'."
Mr Gray …read more
Source:: BBC world news feed