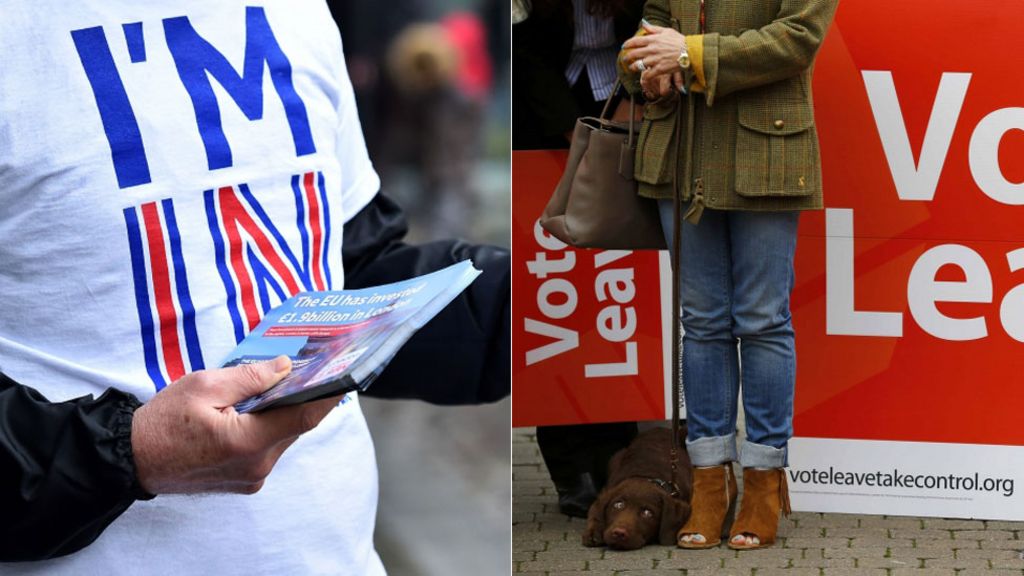 The two sides in the EU referendum campaign have been accused of peddling "misleading" figures and "implausible assumptions" by a committee of MPs.
The Treasury Select Committee calls Vote Leave's claim that Brexit would save £350m a week "deeply problematic".
And it says Remain's claims families would be worse off by £4,300 a year if Britain quit the EU were "mistaken" and had "probably confused" voters.
The rival groups are failing to inform the public, the MPs say.
Vote Leave's £350m-a-week claim – repeated again today – does not take into account Britain's rebate and payments that flow back to the UK, the committee, chaired by Conservative MP Andrew Tyrie, says.
"Vote Leave's persistence with it is deeply problematic," the report says.
"It sits very awkwardly with its promises to the Electoral Commission to work in a spirit that reflects its 'very significant responsibility' and the 'gravity of the choice facing the British people'."
'Mistaken assertion'
The committee criticised Chancellor George Osborne over his claim that a Treasury analysis showed that "families would be £4,300 worse off" if Britain left the EU.
"This is not what the main Treasury analysis found – the average impact on household disposable incomes would be considerably smaller than this number, which refers to the impact on GDP per household," the report said.
"It may have left many readers thinking that the figures refer to the effect of leaving the EU on household disposable income, which they do not," the report added.
The report said government departments and Remain campaigners should not repeat this "mistaken assertion," adding: "To persist with this claim would be to misrepresent the Treasury's own work."
Are we giving £350m a week to Brussels?
Do we get £1,200 back for every £120 we put into the EU?
Would Brexit cost your family £4,300?
The committee also finds that it …read more
Source:: BBC UK