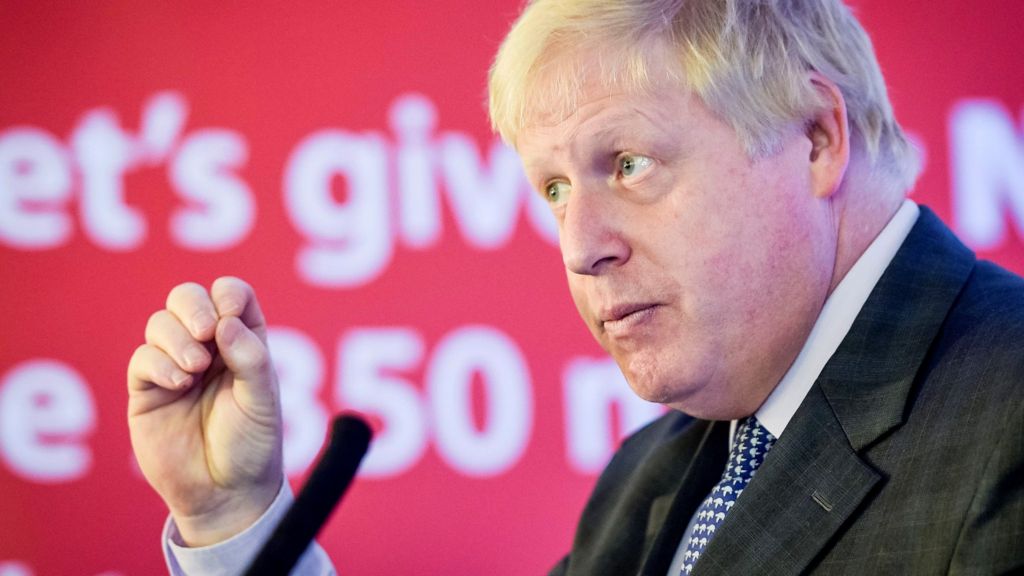 Boris Johnson has compared the European Union's expansion to Adolf Hitler's attempts to conquer Europe.
The Tory MP and Leave campaigner said both Napoleon and Hitler had failed to unite Europe under one authority – saying "the EU is an attempt to do this by different methods".
Labour MP Yvette Cooper, from the Remain campaign, accused the ex-London Mayor of playing "nasty, nasty games".
Meanwhile, UKIP leader Nigel Farage has backed Mr Johnson to be the next PM.
Mr Farage told the Mail on Sunday he was a "Boris fan" and said he was backing Mr Johnson to succeed David Cameron, if the prime minister resigns following the EU referendum.
The referendum takes place on 23 June, when voters in the UK will be asked whether they want the country to stay in or to leave the European Union.
Speaking to the Sunday Telegraph, Mr Johnson said European history had seen repeated attempts to rediscover the "golden age of peace and prosperity under the Romans".
"Napoleon, Hitler, various people tried this out, and it ends tragically. The EU is an attempt to do this by different methods," he said
"But fundamentally what is lacking is the eternal problem, which is that there is no underlying loyalty to the idea of Europe.
"There is no single authority that anybody respects or understands. That is causing this massive democratic void."
His comments – which come as campaigners from both sides of the debate took to the streets to try to win over voters – prompted a fierce rebuke from the Remain campaign.
Former Labour minister Ms Cooper accused Mr Johnson of having a "shameful lack of judgement" and a willingness to play "the most divisive, cynical politics".
She added: "He should not try to play political games with the darkest and most serious chapter of Europe's history. The EU has played …read more
Source:: BBC UK