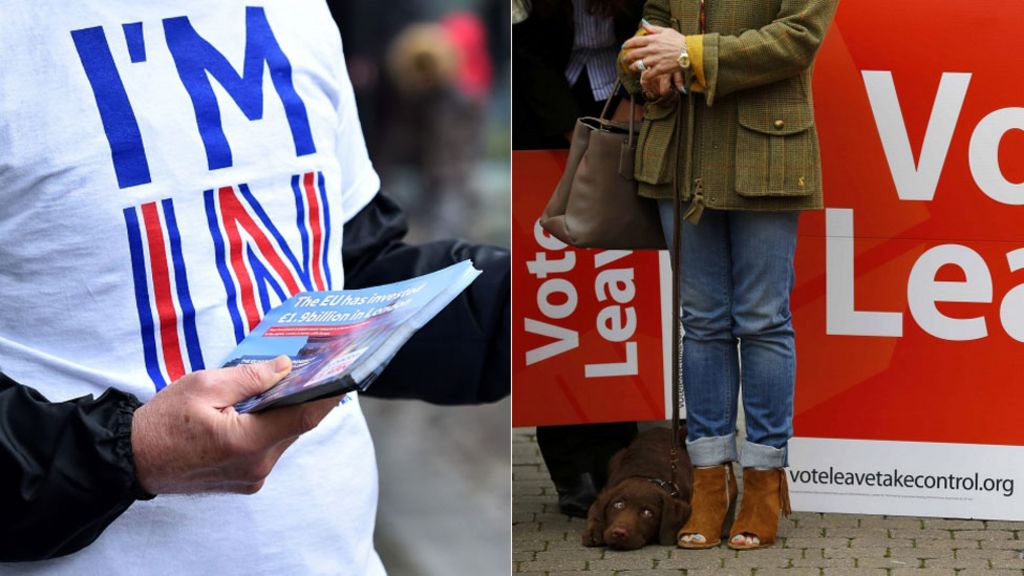 The EU referendum campaign is to step up a gear as campaigners from both sides of the debate hit the streets this weekend to try to win over voters.
PM David Cameron and Labour's Jeremy Corbyn will separately make their case for a Remain vote, as part of 1,000 UK-wide events promoting EU membership.
Vote Leave's Boris Johnson will set out in a speech why he thinks the UK should leave the EU and Grassroots Out will hold a series of nationwide events.
The referendum takes place on 23 June.
Voters in the UK will be asked whether they want the country to stay in or to leave the European Union.
The UK's EU vote: All you need to know
With less than six weeks to go until the vote, and with the polls putting Remain and Leave at roughly 50-50, both sides have all to play for.
The official Britain Stronger In Europe campaign said it was putting on about 1,000 events across the UK on Saturday, to make the case that Britain is "better off" staying in the EU.
Mr Cameron is due to unveil a poster warning against a vote to leave. It will depict an envelope on a doormat with wording saying an EU exit would cost the equivalent of "£4,300 for every household".
Ahead of the event, the prime minister said politicians were coming together to say with "one voice" that Britain should vote Remain, saying the country's future in the EU was "bigger than party politics".
"We'll see the effects of this referendum in our lives: the jobs we do, the opportunities our children have, the public services we rely on, the prices we pay and the bills that land on our doormats," he said.
Vote Leave accused Mr Cameron of "failing to be honest" with voters, saying that the cost of staying in was "£4,600" per household, as membership costs "£50m" a day.
"David Cameron knows that not a single British family would lose that amount of money if we Vote Leave. In fact they would prosper as we spend our money on our priorities," said Vote Leave chief executive Matthew Elliott.
Meanwhile, at a rally in London, Mr Corbyn – regarded as his party's most Eurosceptic leader in a generation – will attack the Conservative government as he seeks to rally Labour support for a Remain vote on 23 June.
The Labour leader – who has been encouraged by some in the party to take …read more
Source:: BBC UK