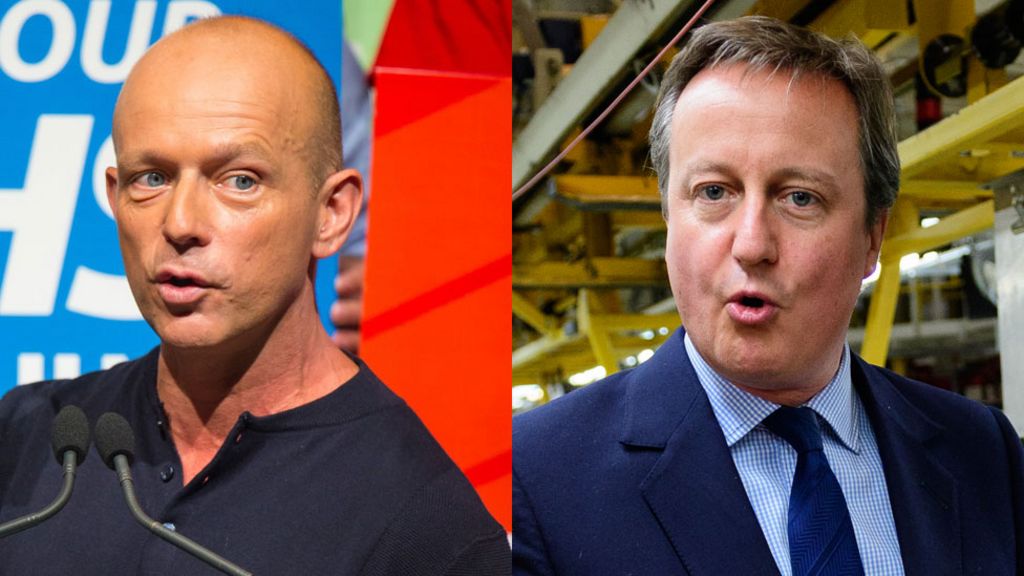 Civil servants told David Cameron in 2012 that it was "impossible" for the government to meet its flagship immigration pledge, the PM's former director of strategy has claimed.
Steve Hilton said Mr Cameron was told "explicitly and directly" that EU free movement rules meant net migration could not be reduced below 100,000.
The target featured in the Tories' election manifesto last year.
A Downing Street spokesman said: "We simply do not recognise this story."
The spokesman questioned why Mr Hilton – who is backing a Leave vote – had chosen to make his comments for the first time days before Thursday's referendum.
Net migration – which stood at 333,000 according to the latest figures – has risen by more than a third since Mr Cameron came to power in 2010 with the aim of reducing it to tens of thousands a year.
Leave campaigners have repeatedly said that leaving the EU is the only way the UK can control its borders.
Mr Hilton, formerly one of the prime minister's closest aides, who left Downing Street in 2012, was one of the driving forces behind Mr Cameron's flagship "Big Society" project.
Last month he called for a Leave vote, saying the EU was "ungovernable".
In a Daily Mail article on Tuesday, he recalled meetings towards the end of his time at Downing Street – chaired by Mr Cameron – where ministers and civil servants were "working hard to try to deliver the government's commitment" on migration.
He said: "The news was not good. We were way off target; indeed the numbers were going in the wrong direction. We explored various policy options – and I'm sure that process continued after I left the government in May 2012.
"But I recall very clearly one of the points that was made to us by the expert officials in the room. We were told, directly …read more
Source:: BBC UK