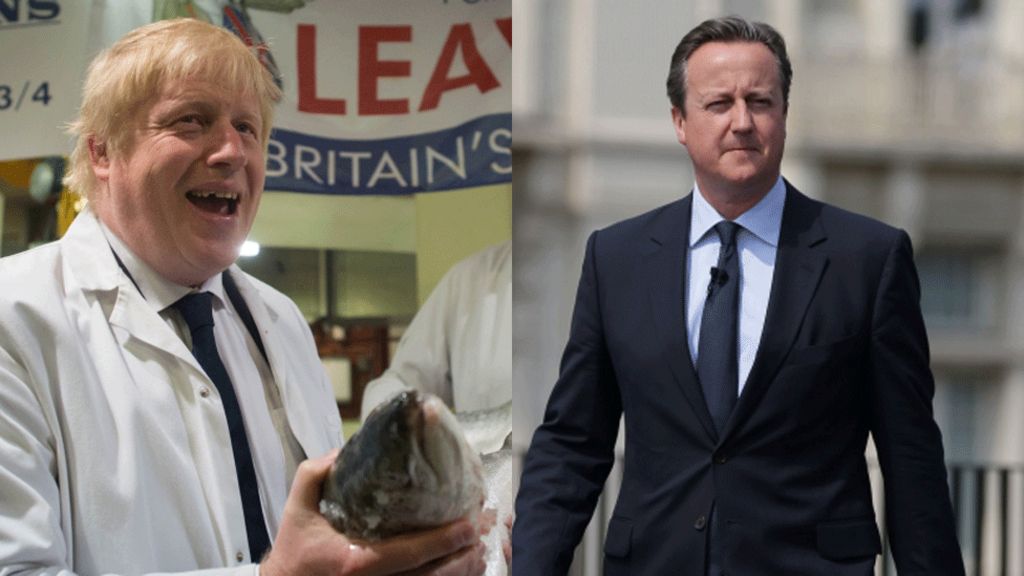 Politicians are making their final pitch for votes on the last day of campaigning before the EU referendum.
David Cameron, Jeremy Corbyn and Tim Farron will address rallies arguing the UK will be better off and safer with a Remain vote in Thursday's poll.
Boris Johnson and Nigel Farage will each address supporters – with the ex-London mayor urging people to "believe in our country".
More than 46 million people are eligible to vote in the referendum.
The UK public are being asked to choose whether the UK should stay in the European Union or leave in the first vote on the UK's links with Europe for more than 40 years.
The four-month campaign comes to a close on Wednesday, with campaigners making a last-minute appeal to undecided voters, emphasising their main arguments and encouraging their supporters to turn out to vote.
Mr Cameron, who will campaign alongside ex-PM Sir John Major before addressing the Remain campaign's closing rally this evening, has told the BBC that the decision will be irreversible and there will no coming back if the UK votes to leave.
"You can't jump out the aeroplane and then clamber back through the cockpit hatch," he told BBC Radio 4's Today.
Leaving the EU would be a "massive problem" for the UK, he said, doing "untold damage" to economic growth, jobs and family finances and hindering the opportunities and life chances of future generations.
"If I had to sum up this entire campaign in a word, it would be that word 'together'. I think together we are better able to face the challenges from terrorism and climate change, we are better able to grow our economies, better able to drive good trade deals… and I want us to get the good deals so we give better chances to everyone in our country."
Mr Cameron said he "did …read more
Source:: BBC UK