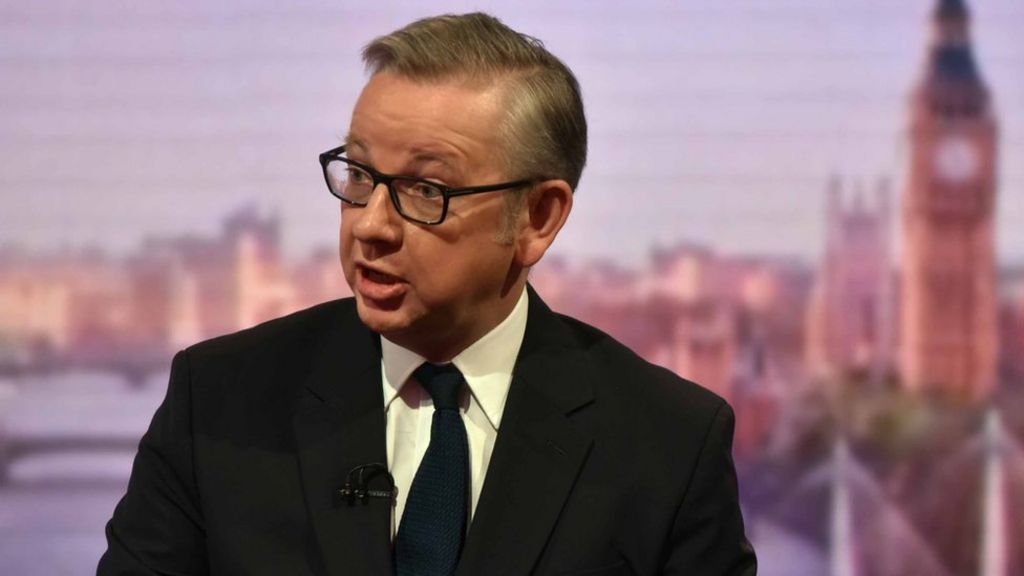 The UK can "deal with whatever the world throws at us" if it votes to leave the EU, Michael Gove says.
The pro-Leave justice secretary said there were "risks to our future" whatever the outcome of the poll.
David Cameron and George Osborne say people will be worse off and that there is "no turning back" if the UK leaves.
In his Andrew Marr Show interview, Mr Gove also said he "shuddered" when he saw UKIP's "breaking point" poster showing a queue of asylum seekers.
UKIP leader Nigel Farage, who launched the poster last week, described it as "a statement about the whole of the European Union".
But Mr Gove said: "I thought it was the wrong thing to do."
'Progressive beacon'
He said he believed in free speech and did not want to "deny anyone a platform", adding that people would only support helping refugees if they felt the government could control migration numbers.
Mr Gove was interviewed as the EU referendum campaign restarted after being suspended following the death of Labour MP Jo Cox.
He said leaving would be an opportunity for the UK to establish itself as a "progressive beacon to the world".
Trade and economy
The debate
About half of UK overseas trade is conducted with the EU
The EU single market allows the free movement of goods, services, capital and workers
…read more
Source:: BBC UK