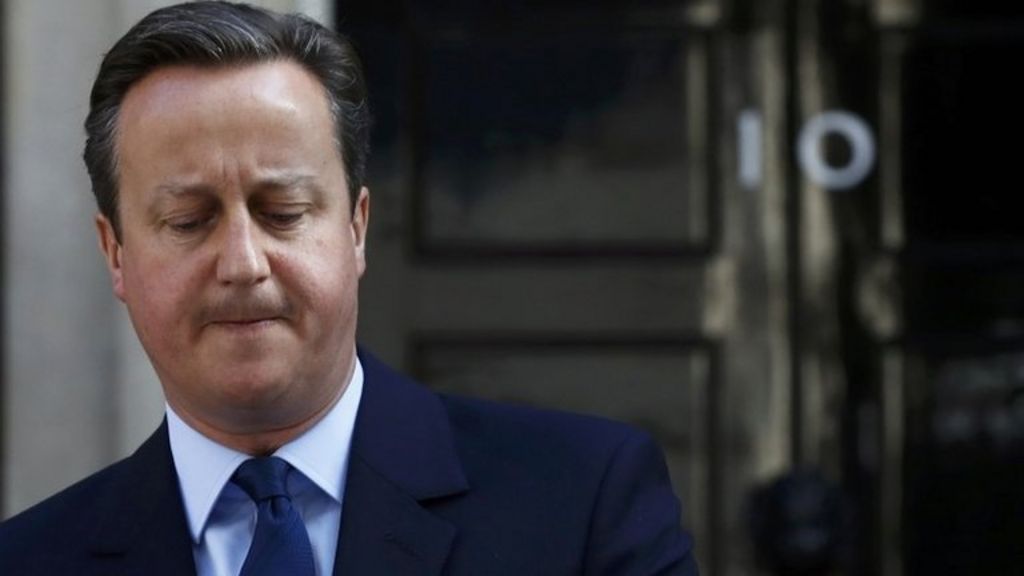 Outgoing PM David Cameron is under pressure to speed up "divorce" talks with the EU, as Brussels says it wants to start exit negotiations immediately.
European Commission President Jean Claude Juncker said it was "not an amicable divorce, but it was not exactly a tight love affair anyway".
It comes after the UK voted to leave the EU, and a defeated Mr Cameron said he would step down as leader by autumn.
Pro-Leave MP Boris Johnson is tipped as favourite to replace him.
David Cameron had urged the country to vote Remain in Thursday's referendum but was defeated by 52% to 48% despite London, Scotland and Northern Ireland backing staying in.
On Friday morning, he stood outside 10 Downing Street with his wife Samantha by his side to announce he would remain in place for the short term and then hand over to a new prime minister by the Conservative conference in October.
He said he would attempt to "steady the ship" over the coming weeks and months, but that it would be for the new prime minister to carry out negotiations with the EU and invoke Article 50 of the Lisbon Treaty, which would give the UK two years to negotiate its withdrawal.
But in an interview with German TV, Mr Juncker said: "Britons decided yesterday that they want to leave the European Union, so it doesn't make any sense to wait until October to try to negotiate the terms of their departure – I would like to get started immediately."
He said the EU would pursue a "reasonable approach" in negotiating the separation.
Mr Cameron was later given assurances from US President Barack Obama that the UK would remain "an indispensable partner".
In a telephone call, the US leader told Mr Cameron that he regretted the PM's decision to step aside, saying he was "a trusted partner …read more
Source:: BBC UK