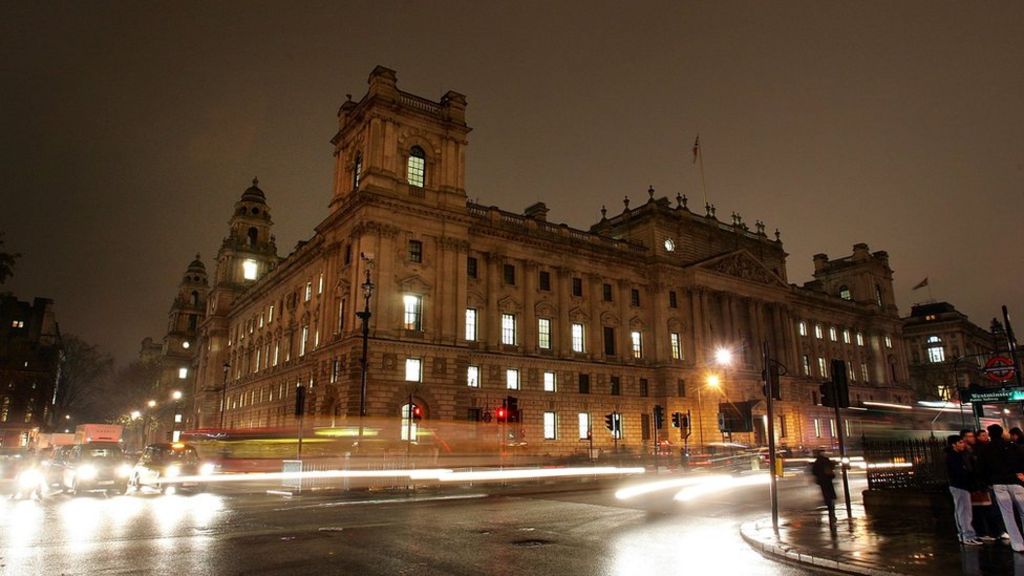 Senior Conservatives have accused the Bank of England and the Treasury of "peddling phoney forecasts" to scare people into voting to stay in the EU.
Former chancellors Lord Lamont and Lord Lawson and ex-Tory leaders Iain Duncan Smith and Lord Howard said "startling dishonesty" had been displayed.
They said George Osborne's warning of spending cuts and tax rises after a Leave vote was "born of desperation".
Remain dismissed "yet more fantasy economics from the Leave campaign".
Elsewhere in the EU referendum debate:
Leaders of 10 of the UK's biggest city councils said leaving the EU would be "a serious threat to our local economies"
Shadow chancellor John McDonnell and former prime minister Gordon Brown will say Labour could secure an extra £35bn in EU funding if the UK votes Remain
Leave campaigners Boris Johnson, Michael Gove and Gisela Stuart challenged the government over Turkish membership of the EU
Former Attorney General Dominic Grieve told Newsnight that Vote Leave's blueprint for exiting the EU would lead to a "chaotic departure"
The Leave campaign has faced a string of warnings from the government and financial bodies about the implications of a vote to leave the EU on 23 June.
The Treasury has claimed a Leave vote would tip the UK into a year-long recession, while Bank of England governor Mark Carney has said the risks of leaving "could possibly include a technical recession".
Hitting back, the four Conservatives said: "There has been startling dishonesty in the economic debate, with a woeful failure on the part of the Bank of England, the Treasury, and other official sources to present a fair and balanced analysis.
"They have been peddling phoney forecasts and scare stories to back up the attempts of David Cameron and George Osborne to frighten the electorate into voting Remain."
Source:: BBC UK