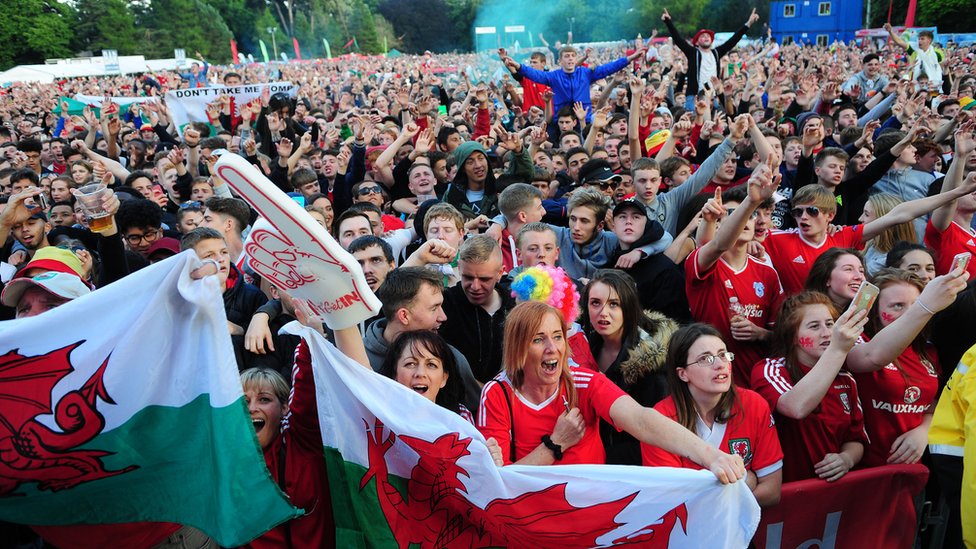 A record number of viewers in Wales witnessed the team make history by reaching the Euro 2016 semi-finals.
The audience in Wales for the 3-1 win over Belgium peaked at 1.27m – the highest-ever TV audience in the country for live sport, the BBC said.
It was also the third-highest TV audience in Wales this century, only exceeded by the 2012 Olympics opening and closing ceremonies.
Welsh football fans hailed the quarter-final win as Wales' greatest victory.
Before this tournament, the previous highest audience for a Wales international football match this century was against Russia in November 2003 – the second leg of the Euro 2004 play-off.
Prior to that, the highest audience in the previous decade was Wales v Romania World Cup 1994 qualifier in November 1993.
Let's block ads! (Why?)
Source:: BBC Entertainment