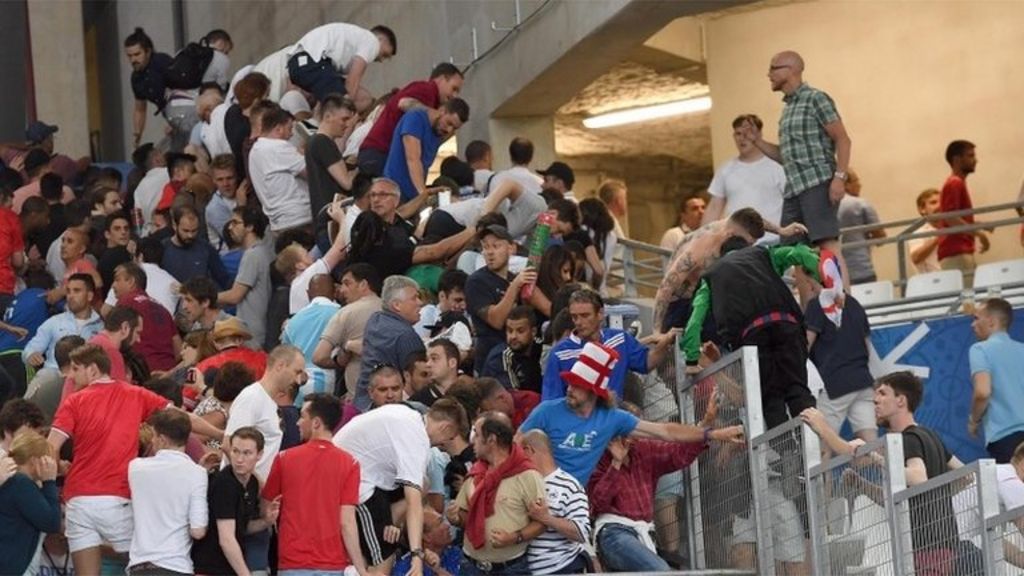 A number of British people are in hospital in France, the UK's ambassador has said following a series of clashes between football fans in Marseille.
Violence has broken out between England fans, rival supporters and police for three days in the French port city.
There were also clashes in the stadium following England's 1-1 Euro 2016 draw with Russia, after Russia fans appeared to rush at England supporters.
French police said one Briton had been seriously hurt in the earlier clashes.
The FA has condemned the violence.
Ambassador Julian King tweeted: "Number of Brits in hospital overnight. Consular following closely with French authorities."
He added that the Embassy was "reviewing the situation" with the French authorities.
Earlier on Saturday French police said one Briton had had to be resuscitated by officers and was left in a critical condition.
They have used tear gas for a third day and a water cannon to try and stop outbursts of violence.
Let's block ads! (Why?)
Source:: BBC UK