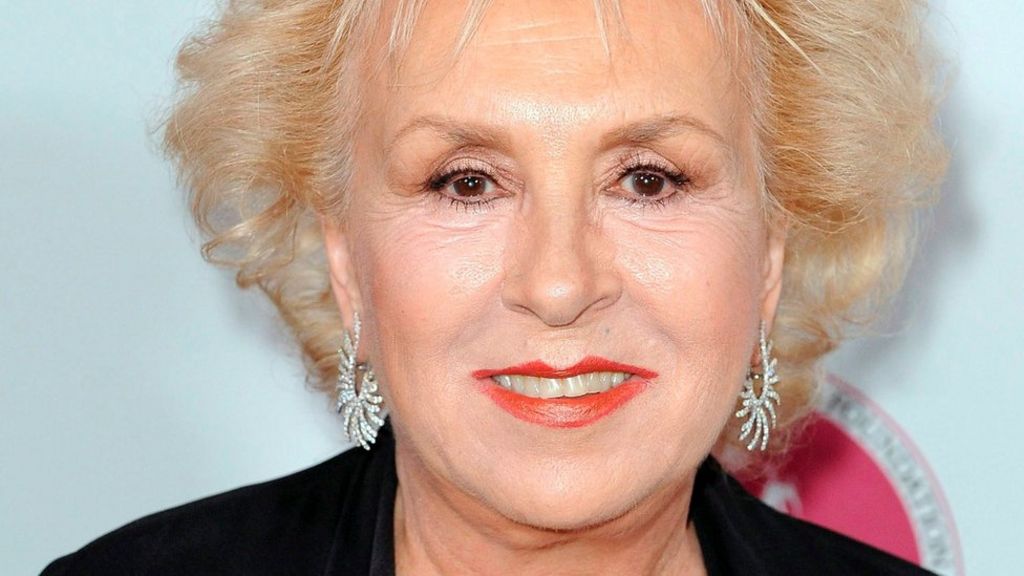 Doris Roberts, who was best known for playing meddling mother Marie Barone in US sitcom Everybody Loves Raymond, has died aged 90.
A family spokeswoman said the actress died in Los Angeles overnight on Sunday in her sleep. She added Roberts had been healthy and active.
The actress won four Emmys for her role in Raymond, which ran from 1996 – 2005.
Her on-screen son Ray Romano paid tribute saying she "had an energy and a spirit that amazed me".
"She never stopped," he told Entertainment Tonight. "Whether working professionally or with her many charities, or just nurturing and mentoring a green young comic trying to make it as an actor, she did everything with such a grand love for life and people and I will miss her dearly."
Patricia Heaton, who played Marie's daughter-in-law Debra, said it was "truly the end of an era".
"My wonderful TV mother-in-law and [Everbody Loves Raymond] nemesis Doris Roberts was a consummate professional from whom I learned so much," she said.
"She was funny and tough and loved life, living it to the fullest. It was truly a privilege."
Brad Garrett, Roberts' other on-screen son, added he was "deeply saddened" and paid tribute to "an amazing lady and brilliant actor".
"Doris was vibrant and full of life both on and off the stage, and I am so grateful we shared so many wonderful memories. I will miss her greatly and will always remember her incredible kindness, humour, talent and heart."
Source:: BBC Entertainment