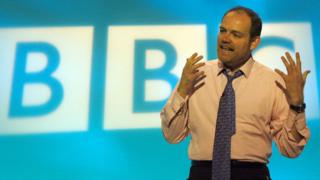 Ex-BBC director general criticises licence fee deal
24 December 2015
From the section Entertainment & Arts
Image caption
Mark Thompson said the political landscape was "very different and much tougher" for the BBC than five years ago
Former BBC director general Mark Thompson has said the corporation should not have to bear the cost of free TV licences for the over-75s.
Mr Thompson, who ran the corporation between 2004-12, said the free TV licences were a form of "welfare".
He told The Guardian: "It's totally inappropriate to use BBC to support social transfer in this country."
The BBC agreed in July to take on the cost of free TV licences as part of its charter renewal negotiations.
Free TV licences cost the government £608m in 2013-14 – equivalent to about a fifth of the BBC's budget.
In return, the government is expected to allow the licence fee …read more
Source:: BBC Entertainment