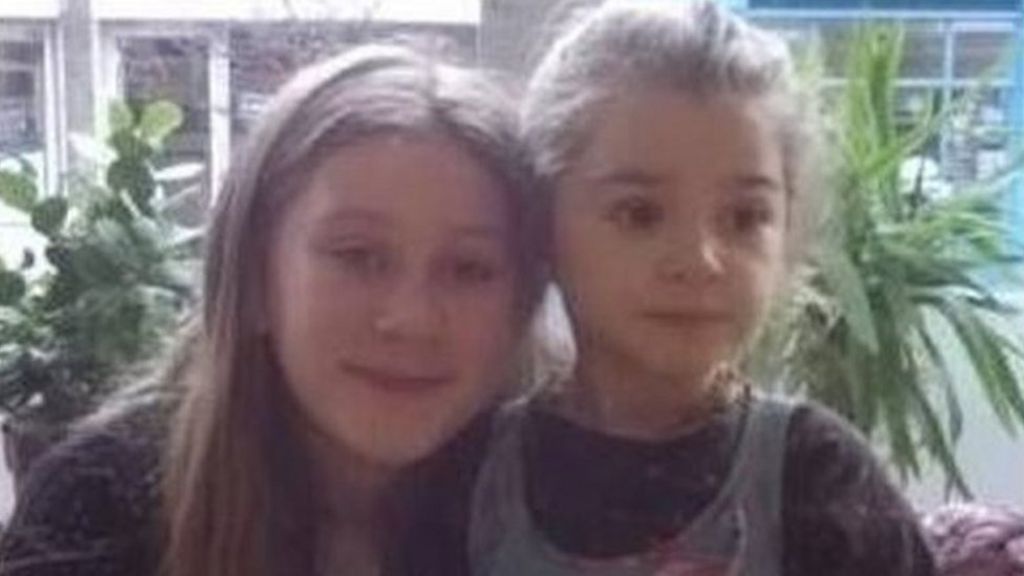 Police are searching for a woman believed to have gone on the run with her two children after posting on Facebook that her daughters had been taken into care.
Shanti Harbourne, aged 12, and Maya-Rose Kelly-Johnson, five, were last seen in Camberley, Surrey, on 1 May.
The day before, their mother Angela Kelly, 46, posted a message online asking "Can anyone help? The police took my children into care".
Scotland Yard appealed for information.
In the Facebook post, Ms Kelly said: "They had no paperwork but took the children anyway… only an email of a court order sent to my email address… I need to negotiate with them when their offices open again on Tuesday…anyone got any experience? Thanks."
The following day she updated the post and said: "Shanti and Rosie still being held against their will and mine by the state … but I feel stronger today … thank you for your messages of support, loves … xxx".
Scotland Yard said it was searching for the girls who are believed to be missing in the company of their mother in the Camden area of London.
They were last seen at about 23:00 BST on 1 May and are described as white. Shanti has shoulder-length brown hair and is of slim build. She was wearing a black top with the Batman design on it, with ripped black trousers and brown boots. Her sister was wearing pink pyjamas with a heart on it and black boots.
The family has links to Heathrow and Roehampton in London and anyone with information is urged to contact police.
Source:: BBC world news feed