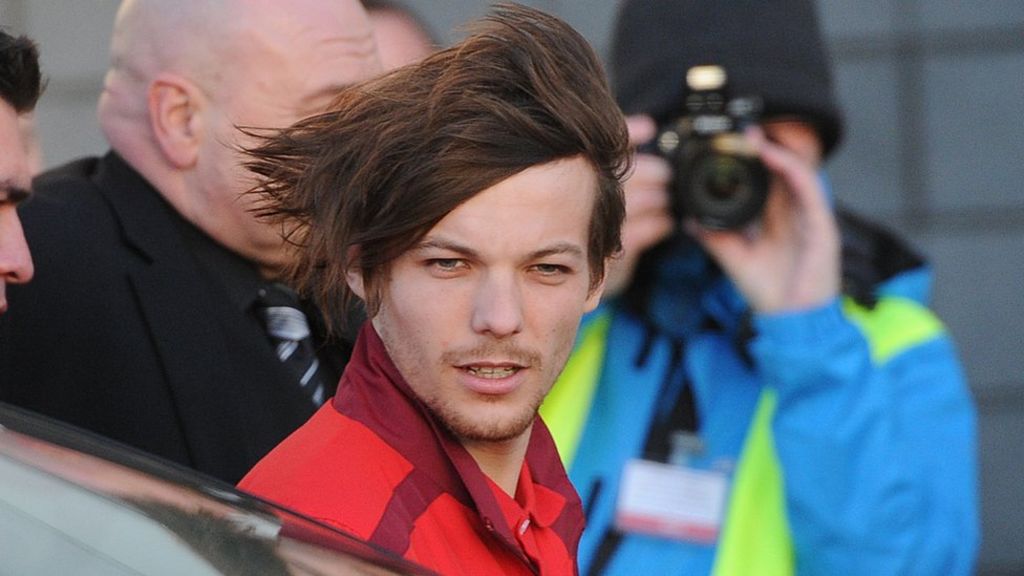 A section of Doncaster Rovers fans has reacted angrily to One Direction star Louis Tomlinson and his grandfather winning a competition to design the football club's new away kit.
The club revealed the 'Story Of My Life' singer was behind the design on Monday after the poll had closed.
In the wake of the announcement some fans have criticised the club and questioned the credibility of the vote.
Doncaster Rovers say the voting process "was all was fair and above board".
Writing on Twitter one fan said: "I wonder if the vote was rigged or that shirt actually won??? #drfc."
The design for the 2016/17 away kit submitted by Tomlinson and his grandfather was one of five put to the public vote. It received 33.7% of votes while the second placed design polled 26.2% of votes.
After being announced as the winner Tomlinson told the club's website: "I designed the kit with my granddad when I was home a few weeks ago.
"We used to go to Belle Vue together so it has always been a family affair with us and to now have a hand in next seasons away shirt is brilliant. I can't wait to see my team wearing it".
Doncaster Rovers revealed the winning design in February, but did not say who was responsible.
At the time it said the winner would be taken to Thailand to see the first stage of manufacturing.
Fans have also raised their eyebrows at the clubs decision to give away 20 shirts signed by Tomlinson to fans who pre-order the strip.
One asked if he could receive a signed version of the new home strip, also chosen from a poll of fan designs.
Other fans however, have tweeted their support for Tomlinson's design.
A spokesperson for Doncaster Rovers said: "The process for receiving kit designs, shortlisting and the public voting for our kit design competition followed strict legal guidance to ensure that the club adhered to competition law and that all processes were fair.
"We are aware that the result of the competition has attracted some negative feedback, but we can assure our fans that the voting process for the 2016/17 shirt designs was all was fair and above board."
Tomlinson, who was part of a failed bid to buy Doncaster Rovers in 2014 , signed for the club as a non-contract player in August 2013 and made his debut for the side's reserve team in February 2014.
Source:: BBC world news feed