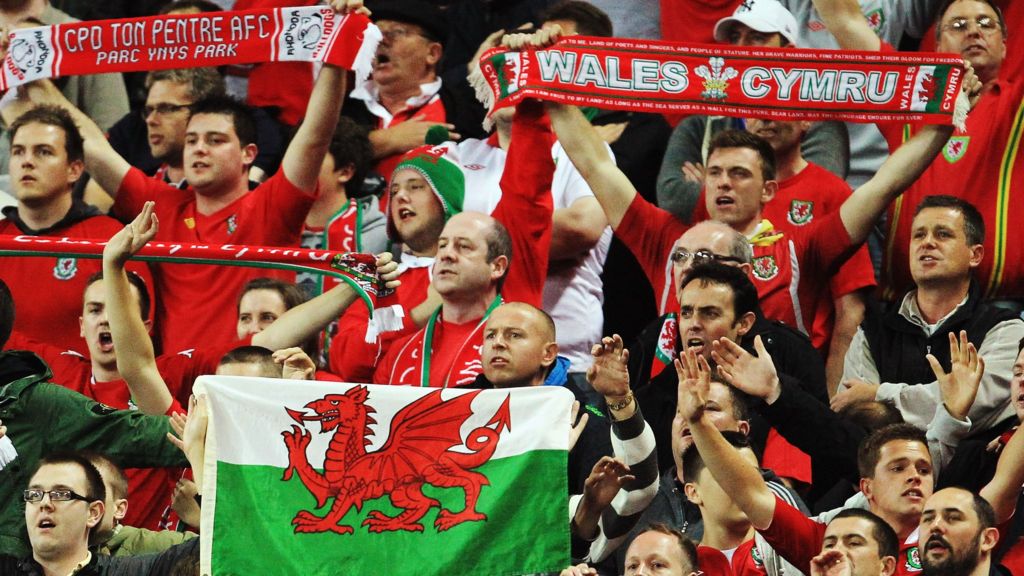 Fanzones open on Saturday as Wales prepares for its first major tournament match in 58 years.
Wales takes on Slovakia in the Euro 2016 tournament from 17:00 BST.
A Cardiff fanzone with a giant screen will be set up in the city's Bute Park while Swansea council said matches would be shown in Castle Square. Plans for a zone in Newport were rejected.
About 24,000 Welsh fans have tickets for the game in Bordeaux and hundreds left from Cardiff Airport on Saturday.
First Minister Carwyn Jones wished the Welsh team good luck "after 58 years and so many near misses".
"Wales will be represented in a tournament watched by billions of football fans across the world this summer. It's incredible, unprecedented and completely deserved," he said.
"Pob lwc [good luck] boys, we're with you all the way."
A family from Deeside living in Bordeaux told BBC Wales they were "excited" for the influx – as a lot of their neighbours think their native land is in England.
Patricia Davey said: "Wales as a country isn't really well known, sadly. You mention Wales and people look at you quizzically and say, 'where's that? That's England, isn't it?'
"I might come down and watch it on the big screen [in the fanzone]. You've got to cheer on Wales."
Source:: BBC UK