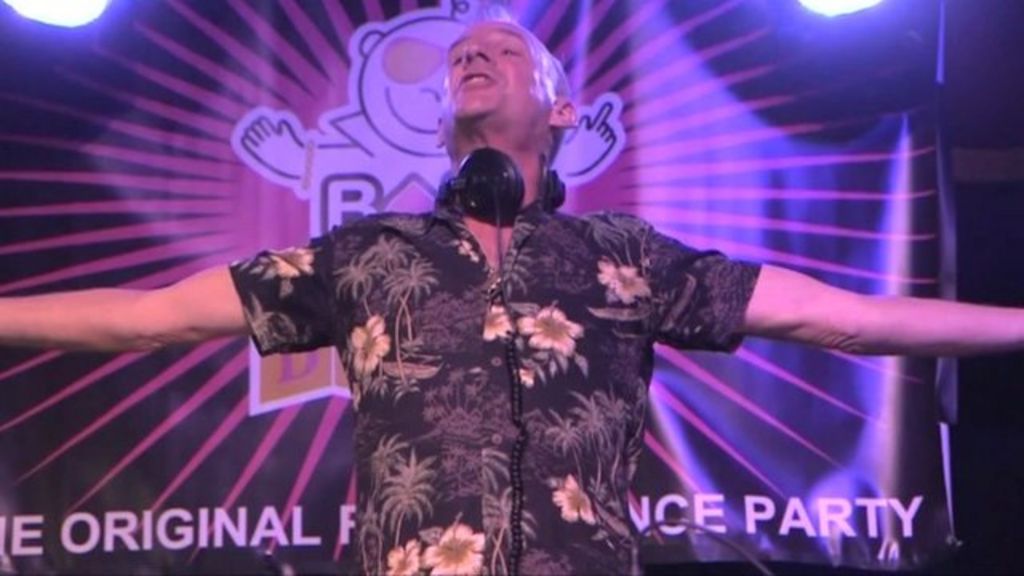 DJ Fatboy Slim has played a secret gig to babies and toddlers at a rave organised in his home city of Brighton.
The musician, real name Norman Cook, who had hits with Right Here Right Now and Praise You played a two-hour set on Sunday for the children.
The gig was at a beach party called Baby Loves Disco, which was part of the ongoing Brighton Fringe Festival.
Its organiser Lesley Woodall said the DJ agreed to play to "return a favour" from 20 years ago.
She said: "When I was promoting bands I got Norman into a gig and afterwards he sent me a lovely fax to say thank you.
"I kept it and a couple of decades later used that same fax to try and persuade him to return the favour, not thinking for a second that he'd actually do it.
"But he's a dad and a proud Brighton resident and just the loveliest person, and he totally got what we're all about."
The DJ, who is married to presenter Zoe Ball, took their daughter with him to the gig.
He said Ms Woodall "had him over a barrel" with the written proof of the favour he owed her.
"This was an ideal way to repay it," he said.
"I can safely say this the first time I've done a gig for babies and their parents.
"It was great fun for both me and my daughter though, and the crowd were so up for it."
Source:: BBC world news feed