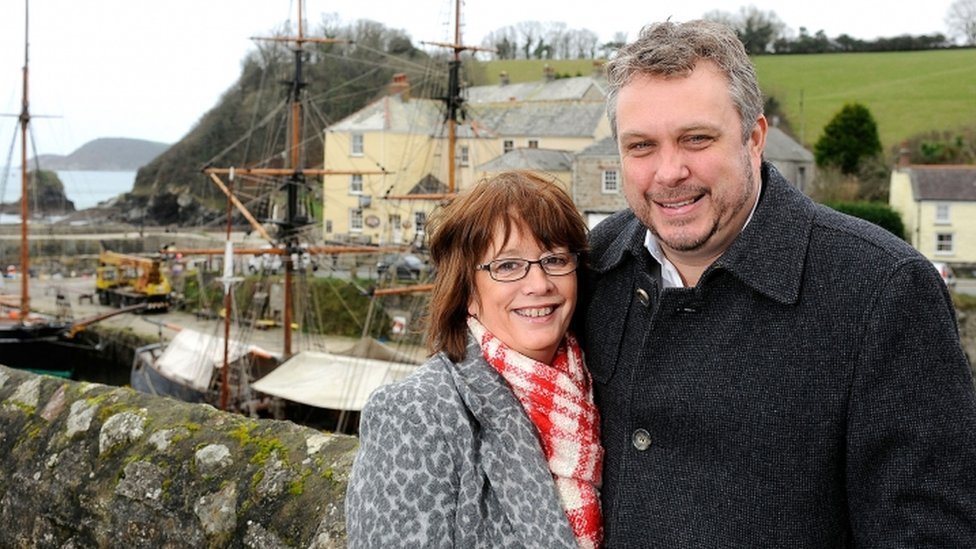 The father-in-law of a woman having an affair with a Tory MP has quit his role in the Conservative Association.
Philip Bunt accused Steve Double MP of "hypocrisy" towards family values.
Mr Bunt – who helped engineer Mr Double's victory in St Austell and Newquay – said the politician had "misled" voters with his actions.
Mr Double has expressed his "deep regret" over his affair with his aide Sarah Bunt – Mr Bunt's daughter-in-law.
Mr Bunt stepped down as deputy chairman of the St Austell and Newquay Conservative Association after the scandal broke.
He said: "My wife and I put a significant amount of time and money into Steve's campaign. We canvassed for Steve on the basis of his family values and his role as a Christian."
"He's now shown they aren't his core values and I think those people (voters) have been misled and he's acted hypocritically."
Mr Bunt said: "He's caused damage to the Conservatives and if he's damaged goods, how good will he be for the party in the future?
"I think the possibility is this will have a direct impact on future elections in the county – both nationally and in local elections."
In March 2015, Mr Double stated on his website: "The traditional fabric of family and community life is under siege as never before."
The MP has said he acted "completely inappropriately" and claimed he would work "to recover the trust and respect of those around me".
His wife of 29 years, Anne, said she was "deeply hurt" but was "committed to making our marriage a success."
He became an MP in May 2015 when he won the seat from Liberal Democrat Stephen Gilbert with a majority of more than 8,000.
Source:: BBC world news feed