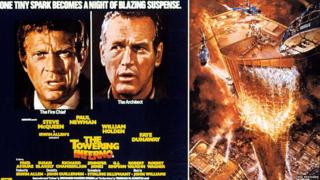 Towering Inferno director John Guillermin dies at 89
1 October 2015
From the section Entertainment & Arts
Image copyright
Rex Features
Image caption
The Towering Inferno starred two of the biggest box office stars in the world, Steve McQueen and Paul Newman
British director John Guillermin, whose films included The Towering Inferno and Death on the Nile, has died aged 89.
The Towering Inferno, released in 1974, won three Oscars and starred Paul Newman, Steve McQueen, William Holden and Faye Dunaway.
Guillermin's action-packed 1976 version of King Kong, starred Jeff Bridges and Jessica Lange.
He died on Sunday at his home in the Topanga Canyon area of Los Angeles, his friend Nick Redman confirmed.
In …read more
Source:: BBC Entertainment