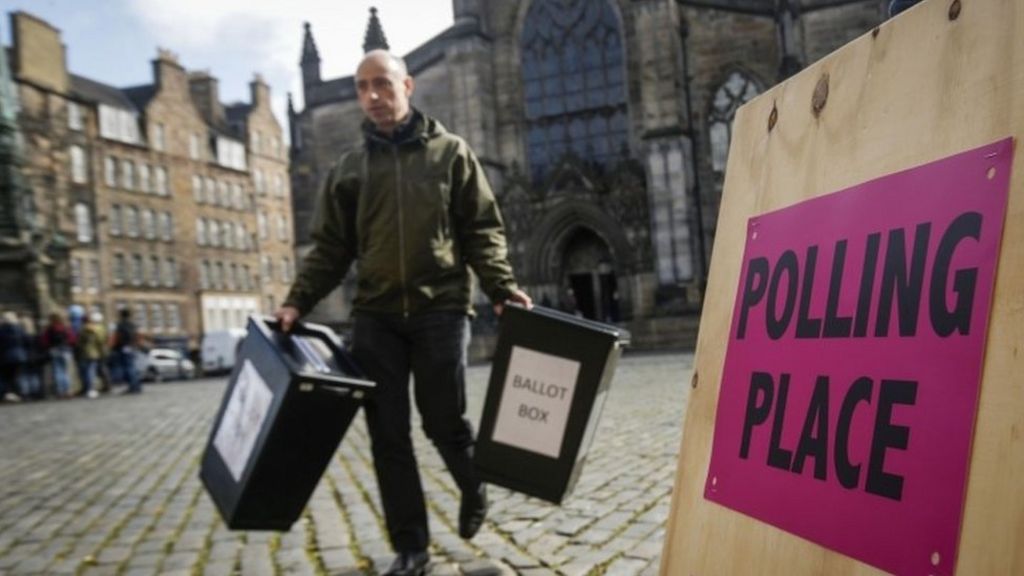 Party leaders will make a final appeal for votes before Thursday's devolved elections in Scotland, Wales, Northern Ireland and local polls across England.
Labour leader Jeremy Corbyn will use a visit to Wales to urge voters to "send a message" to the Conservatives about damaging cuts to public services.
Mr Corbyn is under pressure amid a row over anti-Semitism in the party and fresh speculation about his leadership.
Tory ministers are focusing on London in an effort to hold on to City Hall.
Guide to May 2016 elections in UK
NI leaders take part in BBC debate
On the final day of campaigning, Scottish First Minister Nicola Sturgeon will make the SNP's case for another five years in power in Scotland. Meanwhile, Northern Ireland's five main party leaders have clashed for the last time in a BBC debate.
The polls will be the largest, in terms of the number of votes expected to be cast, before the next general election. All nations and regions of the UK are going to the polls on what has been dubbed "Super Thursday".
Grip on power
As well as elections to the Scottish Parliament, the National Assembly of Wales and the Northern Ireland Assembly, there will be votes for new mayors for London, Liverpool, Salford and Bristol, as well as for members of the Greater London Assembly.
More than 2,700 seats will also be up for grabs in 124 English council elections, while parliamentary by-elections will be held in Ogmore and Sheffield Brightside, both won by Labour at the last general election.
All police and crime commissioners in England will be up for re-election.
Ahead of his first UK-wide electoral test, Mr Corbyn is under pressure to demonstrate his party is making progress after last year's calamitous election defeat.
Mr Corbyn has insisted his party will not lose seats in England and will …read more
Source:: BBC UK