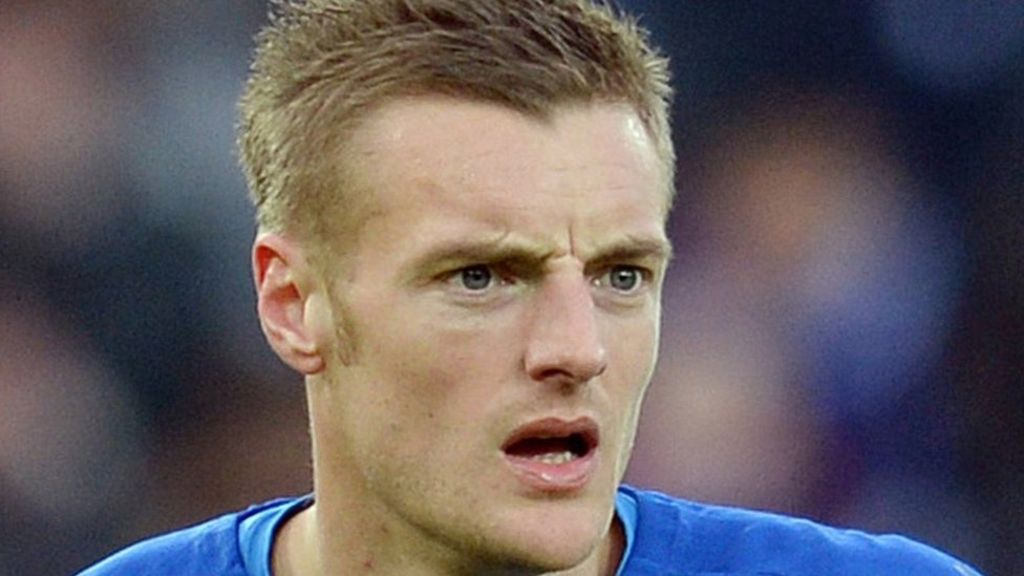 An online gambling firm which compared Jamie Vardy to a Holocaust victim in a tweet said it was meant as a joke and not to cause offence.
Fruity King posted a picture of the Leicester City striker and described him as looking "like an extra from Schindler's List".
The National Holocaust Centre described the comparison as "disrespectful" and "inappropriate".
The firm has taken down the tweet down following a number of angry responses.
Phil Lyons, from the Nottinghamshire-based museum, said: "The holocaust was the darkest moment in the history of mankind.
"[The tweet was] thoughtless and unearths a latent anti-Semitism when you strip it all away.
"It's disrespectful and too important a matter to relate to something as trivial as a Premier League footballer.
"It shows the job we have to do at the centre in terms of education."
Fruity King describes itself as a mobile casino delivered with a "side dish of mischief".
A spokesman for the company said: "Obviously the intention was to entertain and certainly not to offend anyone.
"We send out hundreds of Tweets, some people find amusing, some not so amusing. It was a joke and no offence was meant."
The tweet prompted a number of angry responses when it was posted on Monday.
Day Anthony tweeted: "Poking fun at the holocaust? That's your idea of marketing? Sick". Oscar Foxley said: "I can't believe there hasn't been an apology for this yet. Just shameful."
Jamie Vardy is the Premier League's top scorer with 19 goals that have helped propel Leicester City to the top of the Premier League.
Schindler's List (1993) was directed by Steven Spielberg and tells the true story of Oskar Schindler, a German industrialist who helped save 1,200 Jewish lives during World War Two.
Source:: BBC world news feed