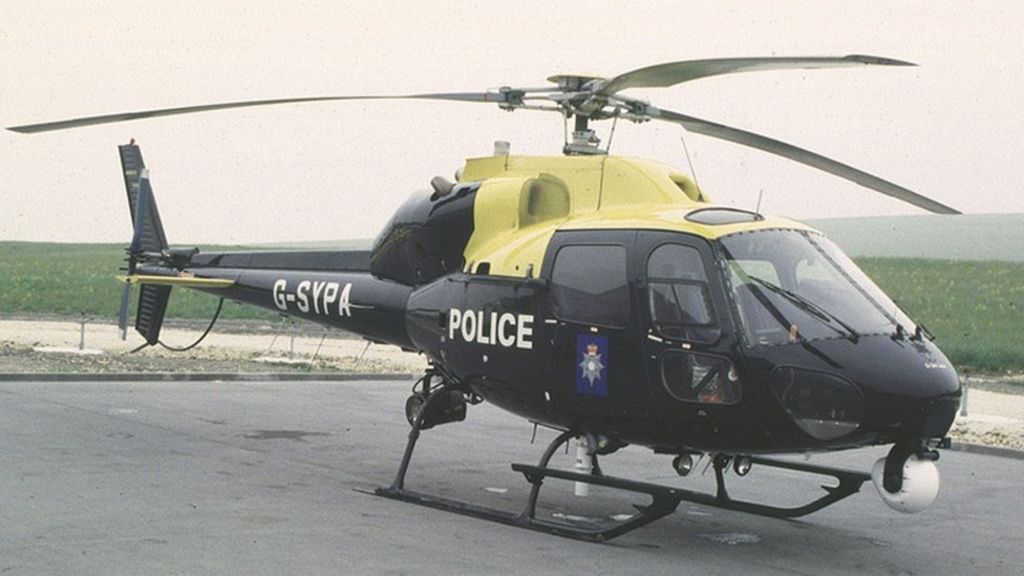 Five men have appeared in court accused of misusing the camera on a police helicopter to film people who were naked or having sex.
Two serving police officers, a retired police officer, a current pilot and a retired pilot were arrested as part of a South Yorkshire Police investigation.
Reports had been made that the force's helicopter had been used for inappropriate filming, Sheffield Magistrates' Court heard.
All five are charged with misconduct.
The charges relate to four alleged incidents between 2007 and 2012.
Serving officer Matthew Lucas, 41, of Coppice Rise, Chapeltown, Sheffield, faces three counts of misconduct in public office
Lee Walls, also a serving officer, 46, of Southlands Way, Aston, Sheffield, faces one count of misconduct in public office
Adrian Pogmore, 50, a former South Yorkshire Police officer, of Guilthwaite Crescent, Whiston, Rotherham, faces four charges of misconduct in public office
Pilot Matthew Loosemore, 44, of Briar Close, Auckley, Doncaster, faces one count of misconduct in public office
Malcolm Reeves, 63, a retired South Yorkshire Police pilot, of Farfield Avenue, Knaresborough, North Yorkshire, faces two counts of misconduct in public office
Mr Lucas and Mr Walls are both currently suspended from duty, South Yorkshire Police confirmed.
District Judge Naomi Redhouse granted the men bail, with the next hearing due at Sheffield Crown Court on 7 June.
Source:: BBC world news feed