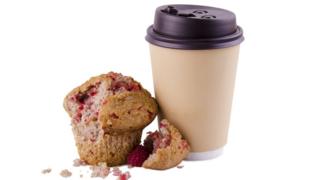 Food 'should show activity needed to burn off calories'
15 January 2016
From the section Health
Image copyright
Thinkstock
Image caption
Burning off the calories in a coffee and muffin would take more than an hour and a half of walking
Labels should be added to food and drink to show how much activity would be needed to burn off the calories consumed, the Royal Society for Public Health says.
It argues people underestimate the time it takes to exercise off calories in everyday products.
A mocha coffee containing 290 calories takes 53 minutes to walk off and a blueberry muffin takes 48 minutes.
The food and …read more
Source:: BBC UK