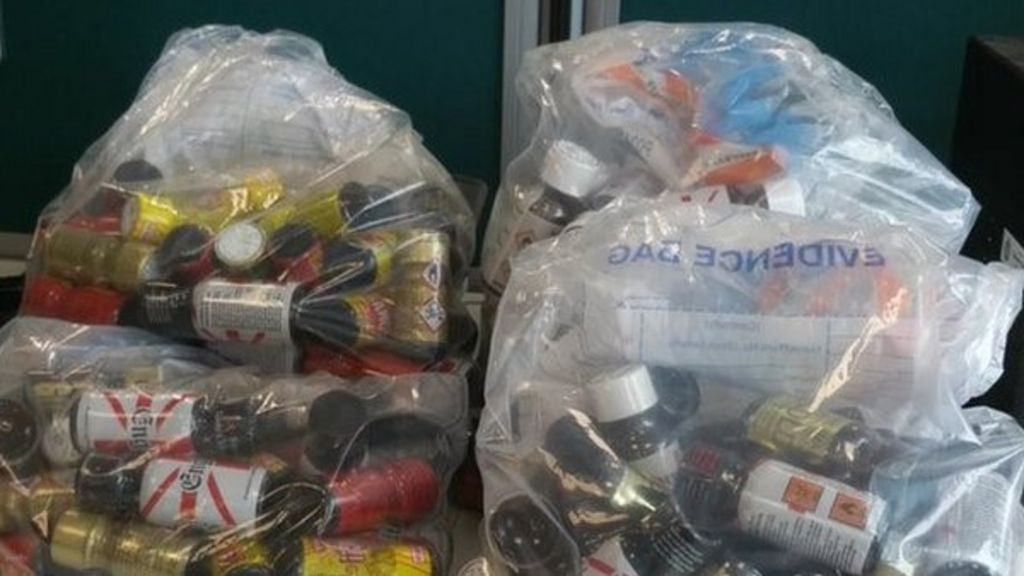 A police force has been forced to return a batch of "poppers" it mistakenly confiscated in the belief they had been outlawed.
Officers in Crawley, West Sussex, announced the seizures on Twitter hours after new legal high legislation came into effect.
But they were forced to hand them back after members of the public pointed out the chemicals were exempt from the ban.
Sussex Police said it made the error in good faith.
In its initial tweet, which has since been deleted, officers announced their "first seizure" from a shop under the new law.
Seized in error
A number of users were quick to point out alkyl nitrates – more commonly known as poppers – were not covered by the Psychoactive Substances Act 2016.
Joshua Dixon tweeted: "@Crawley-Police are you sure you're meant to be confiscating poppers? x."
The force initially defended the seizure, but later issued a retraction.
It wrote: "Crawley Police can announce that the 'poppers' were seized in error in good faith.
"All goods will be returned to the shops with apologies."
On Thursday, new legislation banning the sale of legal highs that mimic the effects of Class A drugs was introduced, with anyone caught facing up to seven years in prison.
The government had initially planned to ban poppers, but this was abandoned after a backlash led by MP Crispin Blunt and guidance from the Advisory Council on the Misuse of Drugs.
What are poppers?
Poppers are chemicals such as butyl nitrite, isopropyl nitrite, isobutyl nitrite and amyl nitrite, which dilate the blood vessels
This action allows more blood to the heart and creates a "head rush" sensation
Originally an angina treatment, they got their name from a glass vial that was "popped" under the nose
Let's block ads! (Why?)
Source:: BBC world news feed