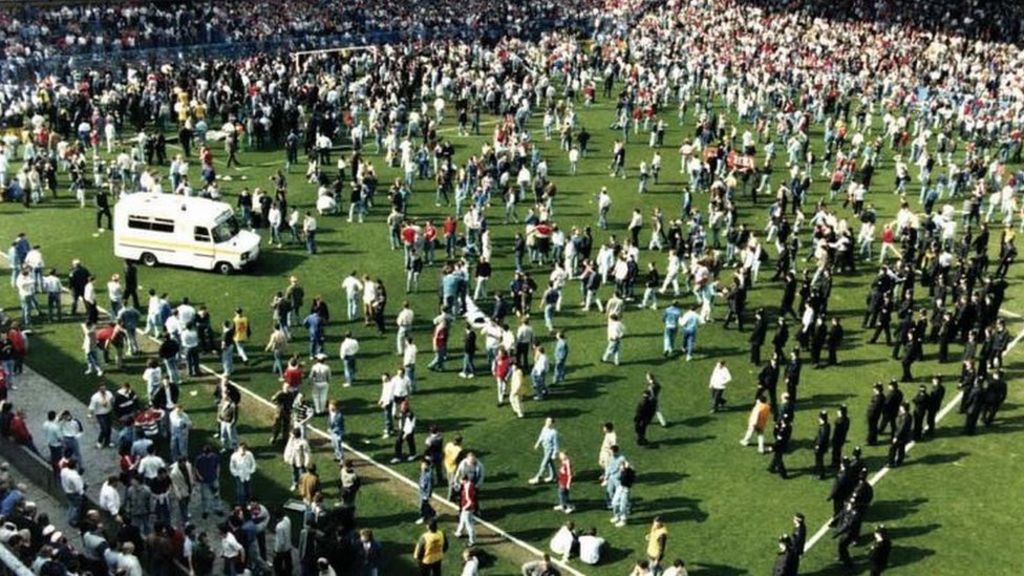 Retired police officers who served in South Yorkshire in the 1980s have been told to be proud of their work, despite the Hillsborough inquests' verdict.
A message on a website for the force's retired officers said they had served dedicated and courageous careers.
The force's current chief constable was suspended on Wednesday because of the approach the force took to the inquest.
A statement by the retired officers said they were "proud" 200 of them had co-operated with the proceedings.
'Bile and hatred'
After hearing more than two years of evidence, jurors concluded the 96 victims of the disaster were unlawfully killed and there were police failings.
They found Liverpool fans were not to blame for what happened.
Five myths rejected by the jury
Hillsborough: What's next?
Police chief's role in the disaster
The 96 who died
The message on the website of the South Yorkshire branch of the National Association of Retired Police Officers (Narpo) was made public by accident.
In the message, South Yorkshire Narpo secretary Rick Naylor said former officers had "great sympathy" for the families and friends of the victims killed.
"Mistakes were made and we would all like to turn the clock back," he wrote.
But despite criticism of the force in the wake of the jury's conclusions, his message pointed out "there were many examples of outstanding actions and selflessness by police officers on that tragic day as they did their best to deal with the disaster unfolding before them".
Mr Naylor said in his message that the group had tried to remain dignified while "bile and hatred" was directed towards the force.
He said South Yorkshire Police had faced "immense challenges" in the 1980s, including Hillsborough and the Miners' Dispute.
"Along the way we caught the Yorkshire Ripper!" he wrote.
"You will be feeling sore, angry and disheartened, but you did a good job …read more
Source:: BBC world news feed