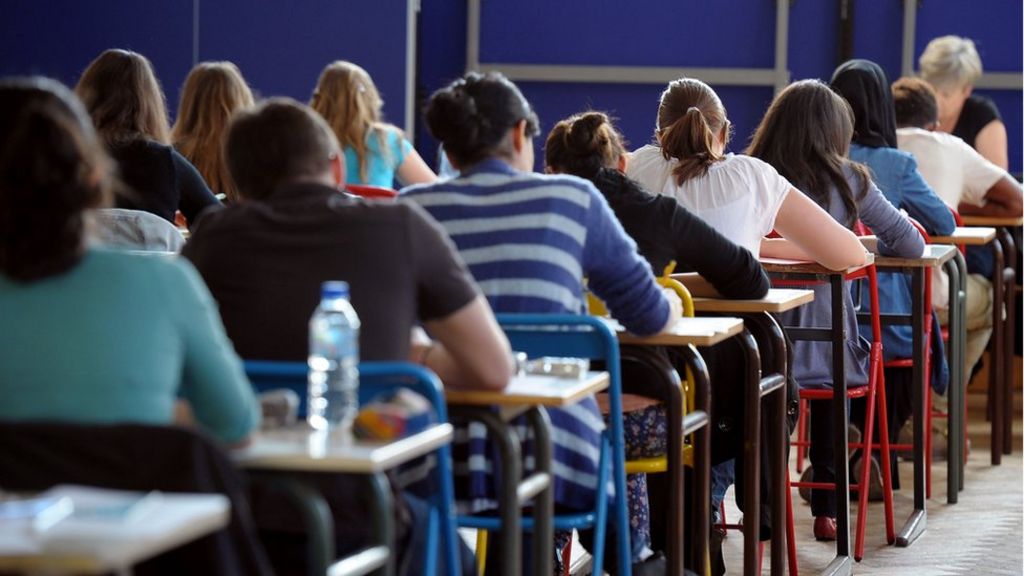 Exam results of school pupils receiving free school meals in Reading are among some of the worst in England, Ofsted has revealed.
Less than a quarter of secondary pupils eligible for free meals (FSM) in the town achieved five good GCSEs in 2015, it said.
An Ofsted inspector said young students in the borough faced a "bleak future".
Reading Borough Council said the school performance of the poorest children was a priority.
Bradley Simmons, Ofsted regional director for the south east, said the drop in the GCSE performance of FSM pupils was "shocking".
"Currently, the achievement of pupils eligible for FSM at GCSE in Reading is ranked at 141 out of the 149 local authorities," he said.
Nationally, 33.3% of pupils on FSM gain five or more GCSE A*- C, including English and maths, compared with 61.2% of non-FSM pupils
In Reading, the figure currently stands at 23.8% of FSM pupils compared with 63.9% of their non-FSM peers – a 6.9% drop from figures released in 2014.
Mr Simmons said: "Reading's results show a wide and worsening gap between the achievement of these pupils and their more advantage peers."
Despite low GCSE figures for FSM pupils, the overall percentage of students [both FSM and non-FSM] gaining five good GCSEs in Reading exceeded the national average of 57.1% at 57.5% in 2015.
Councillor Tony Jones, lead member for education at the council, said: "The Ofsted letter further strengthens the council's decision to establish a school-led improvement partnership which seeks to improve schools across the town to good or outstanding by 2018."
The watchdog has offered a series of support sessions for school leaders to address the problem.
Two Reading schools – John Madejski Academy and Reading Girls' School – were recently placed in special measures following inspections.
What's wrong with the BBC? This …read more
Source:: BBC world news feed