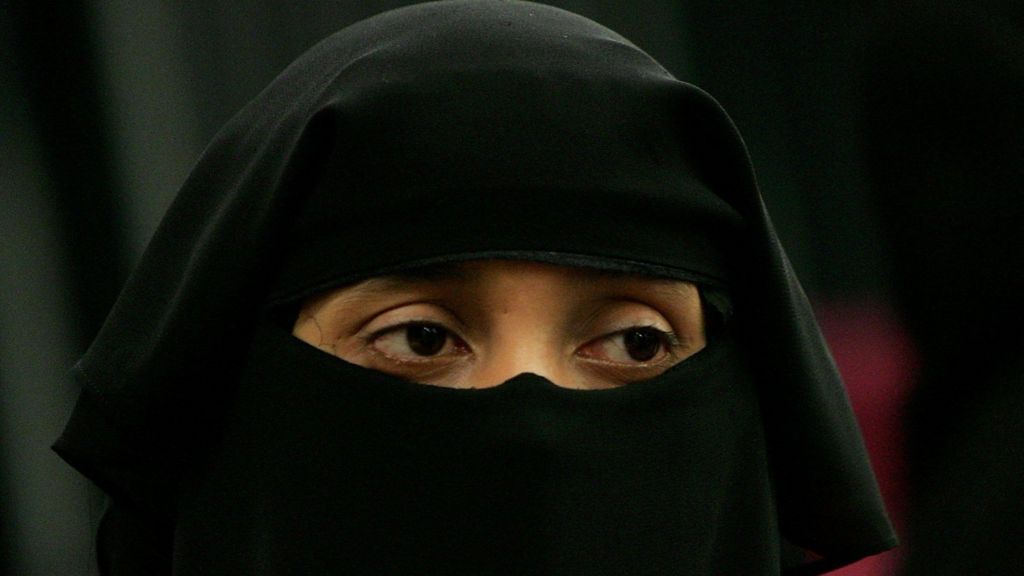 A pledge to ban the full-face veils worn by some Muslim women is expected to be included in the UK Independence Party's general election manifesto.
Party leader Paul Nuttall will launch what he calls an "integration agenda" on Monday.
He will say wearing the burka and niqab in public is a barrier to social harmony, as well as a security risk.
He will also propose outlawing Sharia law – the religious rules that form part of Islamic tradition.
The party's manifesto is expected to suggest that anyone with evidence of female genital mutilation will be bound by law to inform police.
And it will also call for postal voting to be largely abolished, because of concerns over electoral fraud.
The former UKIP leader, Nigel Farage, proposed a burka ban in 2010.
But the party later dropped the policy, and it did not appear in its 2015 manifesto.
Full-face veils are already banned in public in some European countries, including France.
According to the Sun, Mr Nuttall will say on Monday: "Just as we have been vindicated on the need to recognise the downsides of uncontrolled immigration and the hollowing out of our democracy brought about by EU membership, so we shall be vindicated on the need to be more robust in tackling extremism and defending British values."
Let's block ads! (Why?)
Source:: BBC UK