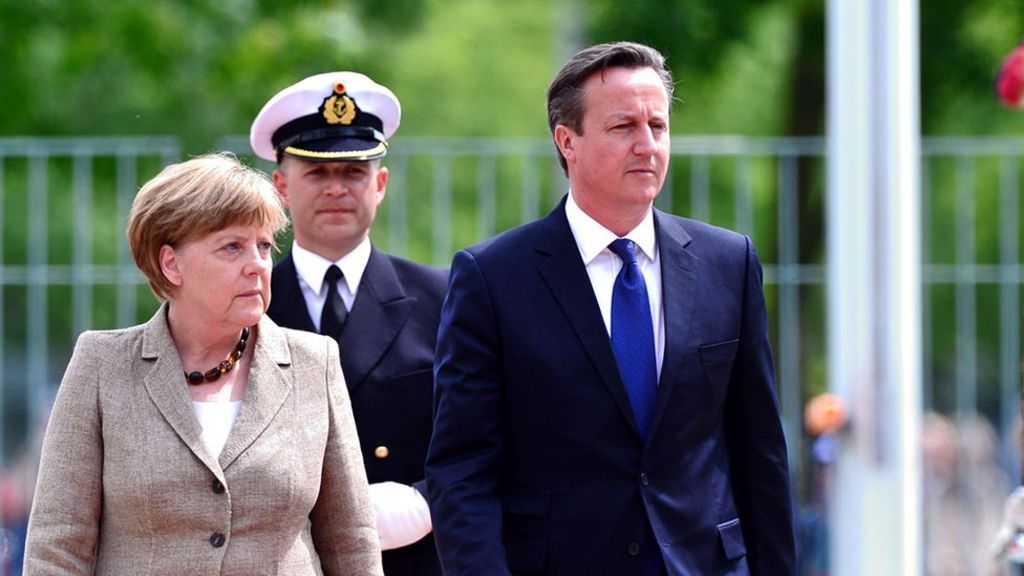 Germany had a "de facto veto" over David Cameron's EU renegotiations, ex-minister Iain Duncan Smith has said.
He told the Sun the PM ditched plans in 2014 to demand an emergency brake on migration after Germany objected.
Downing Street said curbs it negotiated on in-work benefits for EU migrants were a "more effective" way forward.
It comes as a British Chambers of Commerce survey suggests most business people back Remain but the gap with those backing Leave has narrowed.
In other developments:
Five former heads of Nato claimed the UK would lose influence and "give succour to its enemies" by leaving the EU – claims dismissed as scaremongering by Boris Johnson
Labour leader Jeremy Corbyn is to launch his party's campaign, saying Labour votes will be crucial if the Remain side is to win
Tory MP Sir Nicholas Soames tells BBC Newsnight he believes his grandfather Winston Churchill would have voted to stay in the EU, although that view has been challenged by Leave supporters
Leave campaigners have sought to expose what they say is the gulf between the goals Mr Cameron set for himself in his famous "Bloomberg Speech" in January 2013 – when he announced plans for the referendum – and the reality of what he subsequently achieved.
'On a lead'
Ahead of a speech on the EU and welfare on Tuesday, Mr Duncan Smith has made his most outspoken attack to date on the PM's attempts to negotiate a better deal for the UK in the EU, which concluded in February, telling the newspaper they had "failed".
Follow the latest developments on BBC EU referendum live
The UK's EU vote: All you need to know
The former Conservative leader, who resigned from the cabinet last month in a dispute over disability benefit cuts, described the concessions gained as "very marginal" and suggested that, in return, the UK had lost its veto on future fiscal and political integration within the eurozone.
Source:: BBC UK