Glastonbury 2015 has sold out in less than 30 minutes.
15,000 pre-sale tickets were sold earlier this week and the remaining 120,000 took just 26 minutes to go.
Much quicker than the 87 minutes it took to sell them all last year.
The festival's line up won't be confirmed until the spring.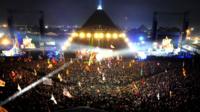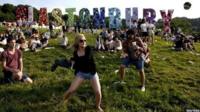 Music fans all over the country had to be up early to try and make sure they were online at 9am sharp to try and get hold of the £225 tickets.
They were only available to buy through the official website.
The festival's official Twitter page let fans know that were all gone.
Emily Eavis co-organiser of the festival also tweeted:
"We have sold out, thank you to everyone for supporting us and I'm sorry to those of you who have missed out."
She added: "I'm sorry to everyone who missed out, so wish we could get everyone in. There will be a resale in the spring."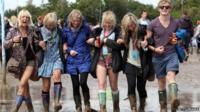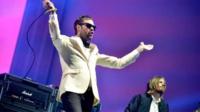 The tickets have been bought well before the festival line-up has been announced.
This year Arcade Fire, Metallica and Kasabian headlined.
There are rumours Fleetwood Mac and Queen could be taking their place on the Pyramid Stage next year.
Follow @BBCNewsbeat …read more
Source:: BBC Entertainment