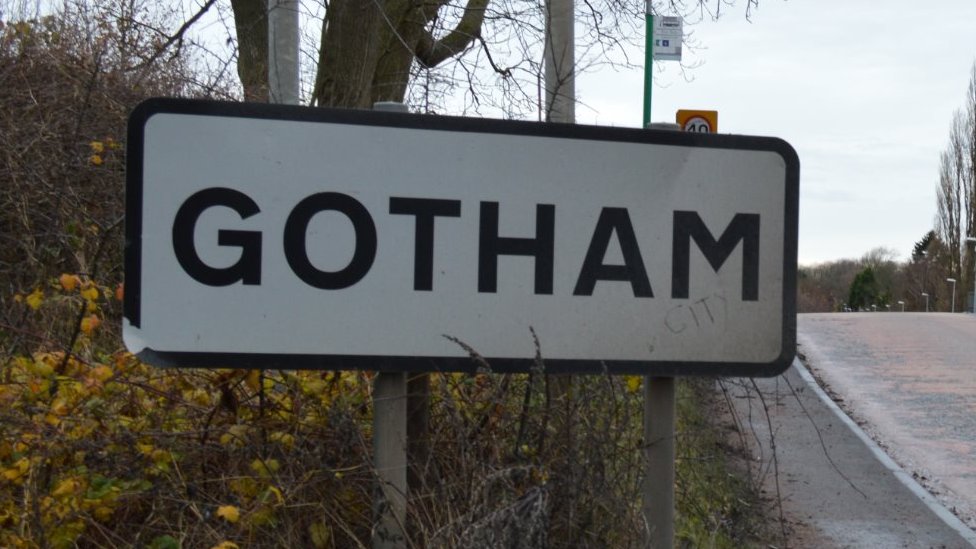 Residents living in a village sharing its name with Batman's city of Gotham were told their address did not exist when they phoned the local council.
The Gotham villagers were desperately trying to get sandbags to stop their homes from flooding, but the advisor said he could only find a "Gotham City in New York" on his system.
Rushcliffe Borough Council, in Nottinghamshire, has since apologised.
It said the calls were answered by someone outside of the area.
'Not a joke'
"He said the only Gotham he could find is Gotham City in New York," said Racheal Webster, one of the residents who phoned up.
"I said 'are you trying to be funny? Is that some kind of joke?' and he said 'no, that's the only Gotham I can find'."
The conversation became "quite heated" when he said he could not help her, she said.
"I said 'well we do exist, obviously, we are getting flooded, the water is starting to come in'," she said.
"He said the same thing to my neighbour when my neighbour called as well."
There is no such city as Gotham in the real world, but New York is sometimes referred to as Gotham, and the nickname stems from the Nottinghamshire village of the same name.
How did Gotham village become Gotham City?Gotham had a reputation for madness hundreds of years ago, and stories about the villagers were collected in various books including The Merie Tales of the Mad Men of Gotam, published in 1565
The American author Washington Irving became aware of the tales and was the first person to link Gotham in England with New York in the US
He repeatedly referred to Manhattan as Gotham when writing, in 1807, in the Salmagundi papers, a satirical periodical mocking New Yorkers
Gotham then became a popular nickname for New York City and is still used today, in …read more
Source:: BBC world news feed