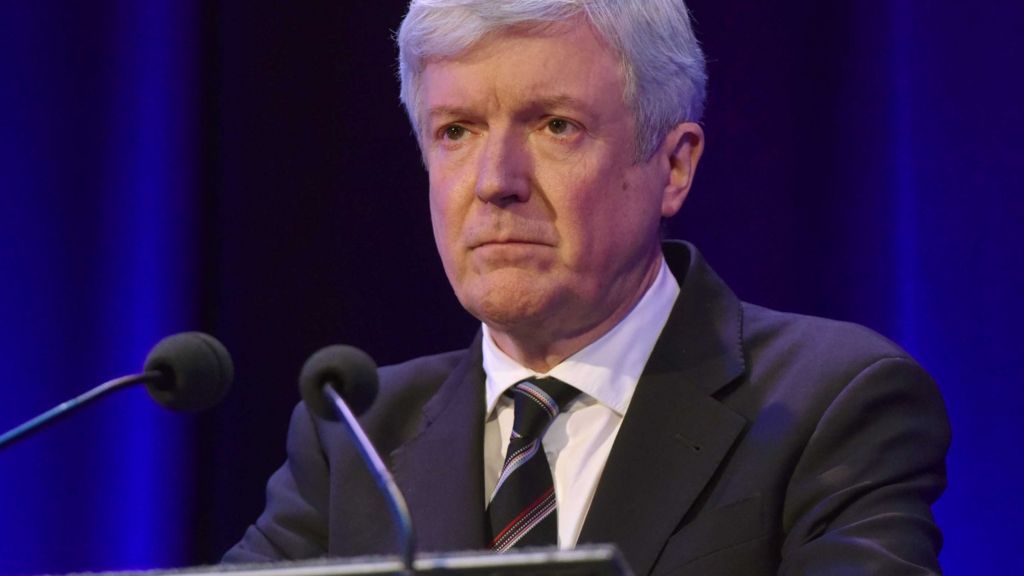 Proposals to allow greater government say over the running of the BBC risk it being seen as a state broadcaster, BBC director general Tony Hall is to say.
His comments follow an independent review into how the BBC is governed, which recommends replacing the BBC Trust with a board of directors.
The report calls for half of the board to be appointed by the Department for Media, Culture and Sport.
Lord Hall will argue for a "transparent and independent process".
The independent report by Sir David Clementi also recommends shifting oversight to the independent media regulator Ofcom.
Lord Hall says he largely welcomes the idea but, in a speech on Tuesday to the Media & Telecoms 2016 & Beyond Conference, he will set out his concerns about plans for the chairman, vice-chairman and four non-executive directors of the proposed BBC board to be appointed by the Department for Media, Culture and Sport.
Sir David Clementi said his proposals would mean "half the board or slightly above half would be appointed independently" and that "once appointed, all directors must act in the best interests of the BBC… and uphold the BBC's editorial independence".
Key decisions
Lord Hall will say: "Unlike any previous governing body, this unitary board is the very board that will set the editorial direction of the whole BBC.
"It will make key decisions on programmes and services, and it will work with me – as editor-in-chief – on how we manage our impartial journalism.
"It doesn't feel to me that these tasks should be undertaken by government-appointed board members. The BBC is one of the world's great public service broadcasters – not a state broadcaster."
He will add: "When it comes to appointing the members to the new unitary board – the BBC's editorial board – we will be arguing for a transparent and independent …read more
Source:: BBC Entertainment