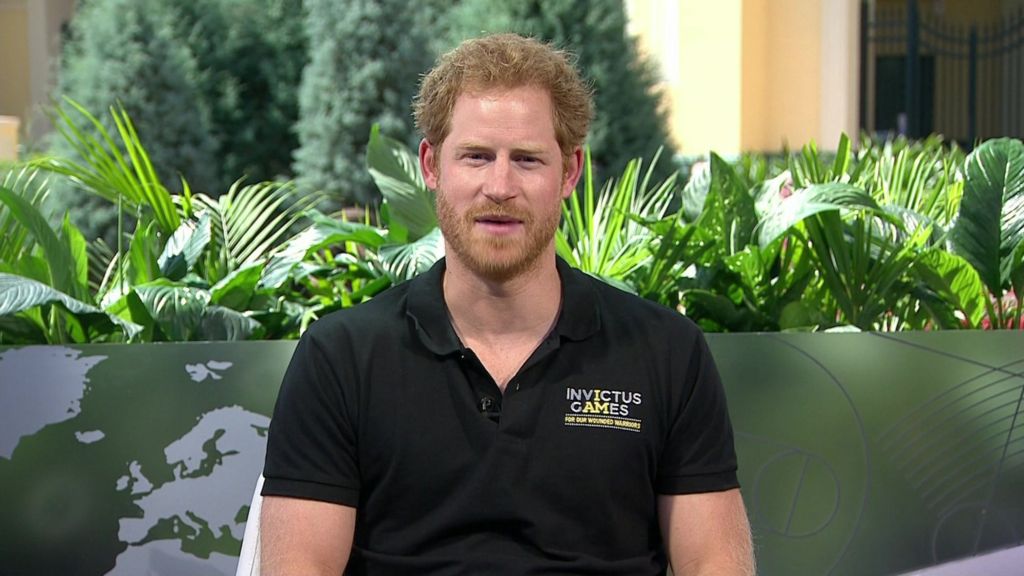 Prince Harry has criticised what he has described as "incessant" intrusions into his private life.
He was speaking in a BBC interview to mark Sunday's opening in Florida of the Invictus Games, a tournament for injured service personnel and veterans, which he launched two years ago.
Prince Harry said the line between his public and private life had become almost non-existent.
"Everyone has a right to privacy," he told the Andrew Marr programme.
He added: "Sadly that line between public and private life is almost non-existent any more.
"We will continue to do our best to ensure that there is the line."
Harry went on to say he and other members of the Royal Family were "completely aware that we are in a very privileged position".
"I will spend the rest of my life earning that privilege and trying to bring a spotlight on to things and causes that really matter to me, and hopefully matter to other people as well.
"Everyone has a right to their privacy, and a lot of the members of the public get it, but sadly in some areas there is this incessant need to find out every little bit of detail about what goes on behind the scenes. It's unnecessary."
He said that his private life had to be private, and he hoped people would respect that.
The prince also described the Invictus Games as a popular cause.
"These are people that put their lives on the line, their whole families sacrifice their lives essentially for service of their countries," he said.
"No matter what nation they're from… it's not just the individuals, it's their families as well who give so much to service, not knowing when they're going to be sent away, not knowing how they're going to come back, and not knowing who they're going …read more
Source:: BBC UK