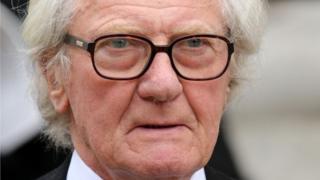 EU referendum: Heseltine warns of Tory 'civil war'
21 December 2015
From the section EU Referendum
Image copyright
PA
Lord Heseltine has warned of a "civil war" in the Conservative Party if cabinet ministers are given a free vote in the EU referendum.
David Cameron is facing calls to allow members of his top team the freedom to vote in or out without being sacked.
But former deputy prime minister Lord Heseltine said that would make Mr Cameron a global "laughing stock".
He told BBC Radio 4's Today programme ministers who defied the PM on the issue should resign.
Mr Cameron has promised to hold an in-out referendum on EU membership before the end of 2017, once he has secured reforms to Britain's relationship with the 28 member bloc.
He has not ruled out campaigning for an exit – but is likely to recommend Britain remains in the EU when he returns from Brussels with a deal on his four reform demands.
'Bitterness'
Lord Heseltine, who has long campaigned for Britain to …read more
Source:: BBC UK