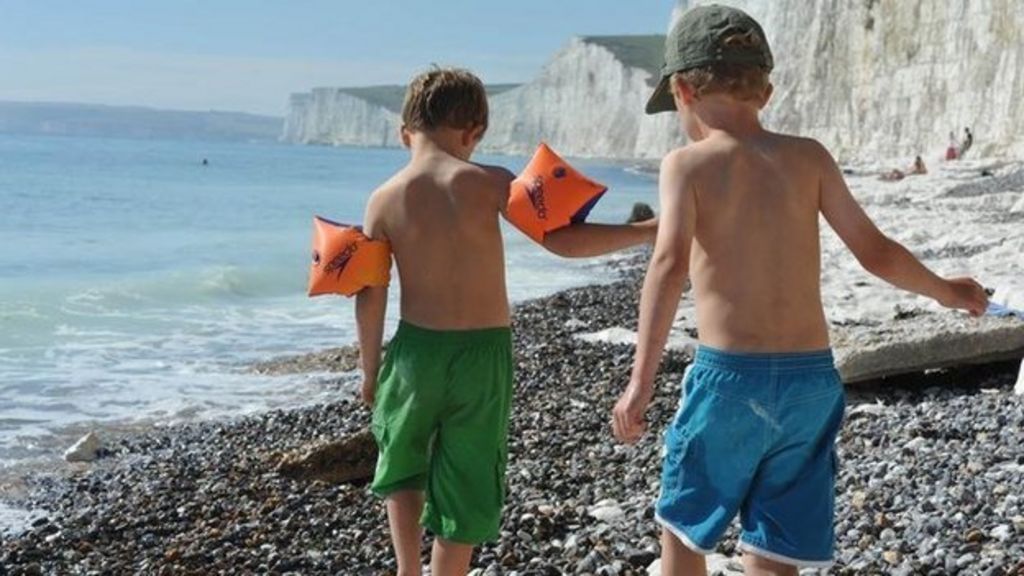 The case of a father who refused to pay a £120 fine for taking his daughter on an unauthorised term-time holiday is due to be heard by the High Court.
Magistrates had ruled that Jon Platt had no case to answer as, overall, his daughter had attended school regularly.
But Isle of Wight Council has asked the High Court to clarify whether a seven-day absence amounts to a child failing to attend regularly.
Campaigners say the case could redefine the way the law is applied in England.
Since 2013, tougher government regulations have meant head teachers can only grant leave of absence to pupils during term-time in "exceptional circumstances".
Term-time holiday: What are the rules?
According to local authority data, almost 64,000 fines were issued for unauthorised absences between September 2013 and August 2014.
Many parents complain that the cost of going away in the school holidays can be four times as much as during term-time – but the government says the rules are needed because missing lessons can harm pupils' chances of getting good qualifications.
Florida holiday
Mr Platt, 44, took his daughter to Disney World in Florida in April 2015
Her school, on the Isle of Wight, had refused permission for the trip but he took her anyway and she missed seven days of lessons.
Mr Platt was issued with a £60 fixed penalty fine.
After he missed the payment deadline, the council doubled the fine to £120 which he also refused to pay.
Isle of Wight Council then prosecuted him for failing to ensure that his daughter attended school regularly, contrary to section 444(1) of the Education Act 1996.
Mr Platt successfully argued there was no case to answer as the prosecution had failed to show that the child did not attend regularly.
Even with this and other absences, Mr …read more
Source:: BBC UK