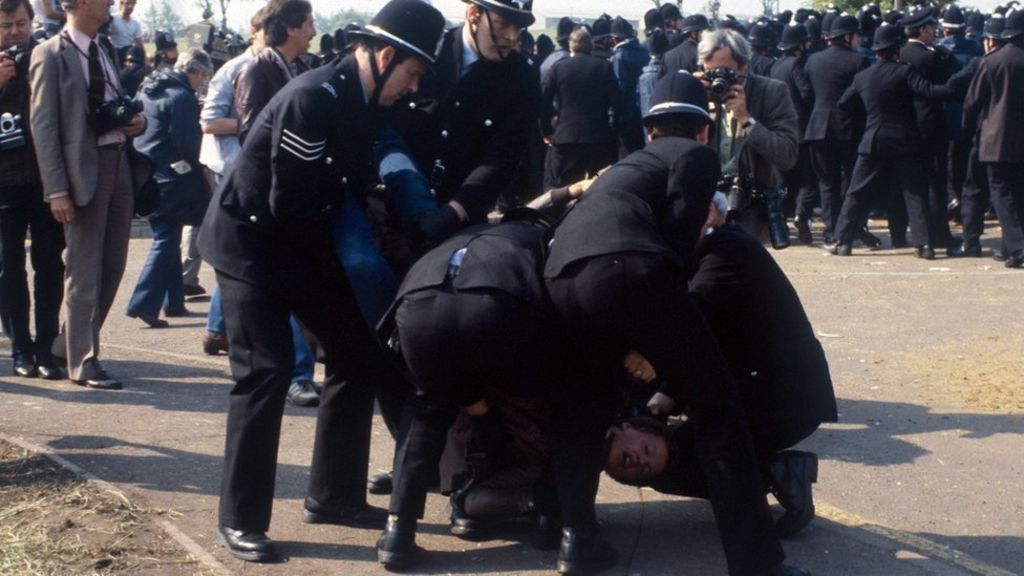 Some of the same officers and the same solicitor were involved in the South Yorkshire Police response to Hillsborough and the Battle of Orgreave, it has emerged.
Peter Metcalf was involved in defending the force against claims of unlawful arrest after the clash near Rotherham during the miners' strike in 1984.
He also played a key role in reviewing statements after Hillsborough.
Mr Metcalf did not wish to comment on Orgreave when approached by the BBC.
Deputy Chief Constable Peter Hayes and Assistant Chief Constable Walter Jackson were both involved in a review of the evidence after Orgreave and also involved in the aftermath of the Hillsborough disaster.
Both have denied any wrongdoing.
Let's block ads! (Why?)
Source:: BBC UK