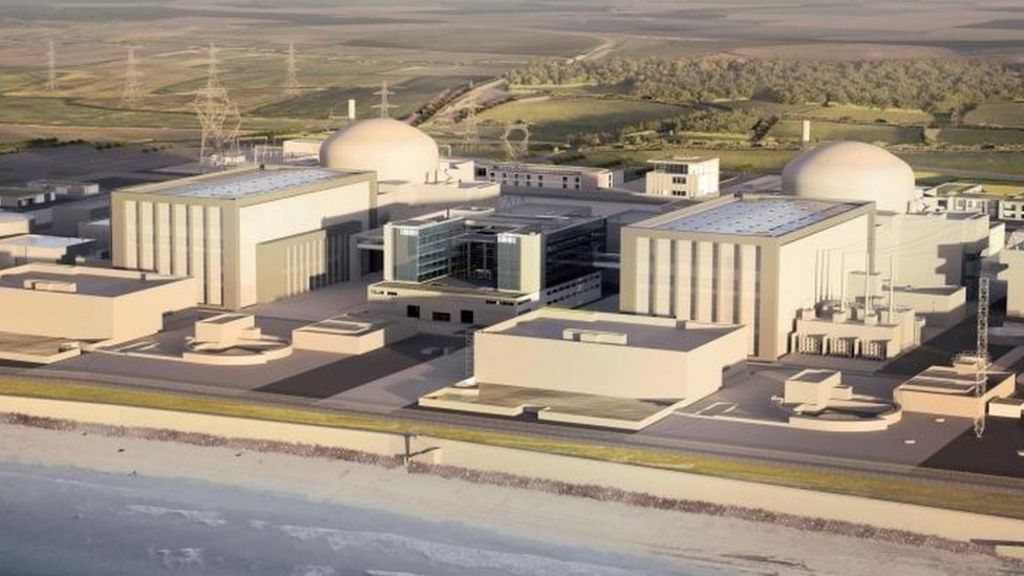 The £18bn Hinkley Point nuclear power plant will go ahead, EDF has told the BBC, amid uncertainty and delays over the final funding arrangements.
In a letter to staff, EDF's chief executive Jean-Bernard Levy said the project needed to secure more funding from the French government.
He said the financial context was "challenging" and said he was negotiating with the French state.
The UK government said it was "committed" to Hinkley.
Earlier this month, EDF's finance director Thomas Piquemal quit because he feared the project could jeopardise EDF's financial position, according to reports.
And in February, Chris Bakken, the director of the project, said he was leaving to pursue other opportunities.
The company's board is expected to finalise in April how it will fund the project after postponing the decision a number of times. It was delayed in January reportedly owing to funding difficulties.
But Mr Levy highlighted in his letter that China General Nuclear Power Corporation (CGN), which will own 33.5% of the project, was investing about 8bn euros (£6bn).
He also expressed his confidence in EDF to manage "very large projects".
The construction of Hinkley Point C in Somerset, which will be the first new nuclear plant in the UK for 20 years, was due to begin in 2019, he said.
The plant was originally due to open in 2017, and it has come under fire for both its cost and delays to the timetable for building.
A Department of Energy and Climate Change spokesman said: "The British government is committed to Hinkley and committed to new nuclear. It is an important part of our plan to give hardworking families and businesses clean, affordable and secure energy that they can rely on now and in the future.
"It is the only proven low-carbon technology that can provide continuous power, irrespective of whether the wind is blowing and …read more
Source:: BBC UK