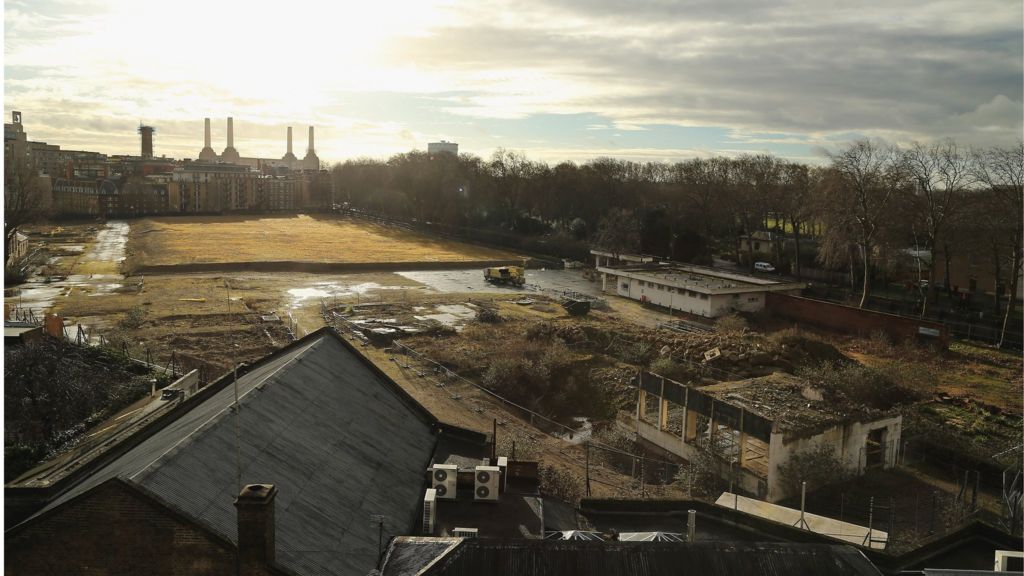 HM Revenue & Customs has lost its bid to recover up to £50m in stamp duty from the sale of the Chelsea Barracks in 2007.
Three Court of Appeal judges decided that the tax office had pursued the wrong party for the tax.
The purchaser, a firm owned by the Qatar Investment Authority, had used a type of Islamic finance that meant a bank actually owned the property.
HMRC said it was "disappointed" by the ruling.
"The Court of Appeal ruling supports our view that SDLT [stamp duty land tax] is payable. We are disappointed that the decision makes that tax much harder to collect so we are considering an appeal," HMRC said.
The judges' decision is likely to reignite criticism of the complexity of the UK tax system, if HMRC itself can be caught off guard. It will also expose alternative financing arrangements to more scrutiny from tax campaigners.
In the ruling, Lord Justice Lewison said there was "nothing surprising" about which firm HMRC should have pursued for the tax.
Project Blue, the investment vehicle ultimately owned by the Qatari ruling family, claimed that HMRC was now out of time to pursue Masraf al Rayan, a Qatar-based bank.
The result, and how it was arrived at, shows that HMRC needs more resources to do its job, said Richard Murphy, director of Tax Research UK.
"This needs to be a serious kicking for the people involved including the senior management of HMRC," he said. "We cannot run a tax authority on the cheap."
The tax office had won a decision in a tribunal in December 2014 for £38m stamp duty land tax to be paid, based on a £959m purchase price for the site. However, this decision was then taken to the Court of Appeal.
HMRC then sought stamp duty land tax worth £50m against the £1.25bn paid …read more
Source:: BBC UK