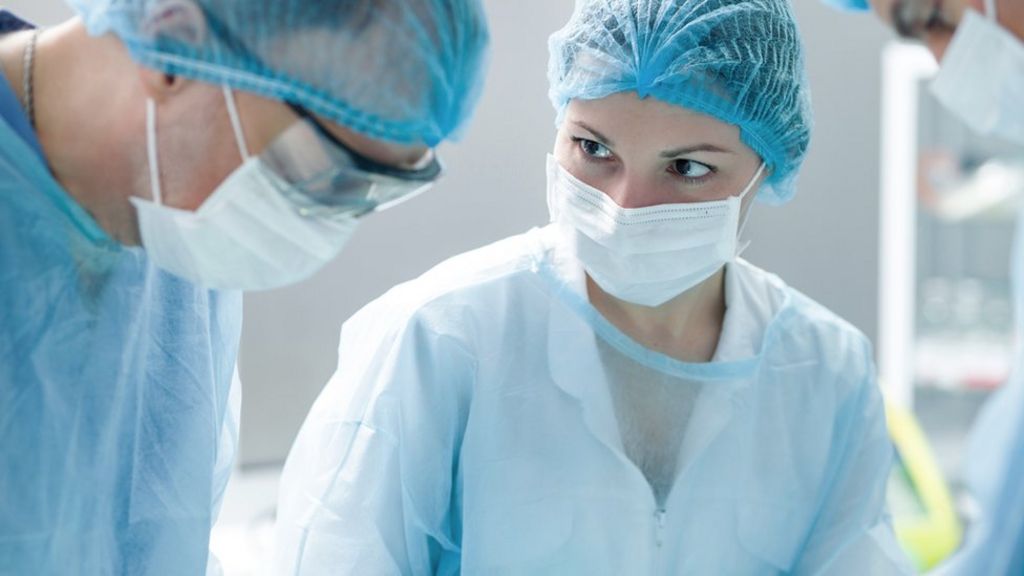 Hospitals in England are braced for the first all-out doctors' strike in the history of the NHS, on Tuesday.
Junior doctors will walk out of both routine and emergency care from 08:00 to 17:00 BST in the contract row.
It is the first time services such as A&E, maternity and intensive care have been hit in the long-running dispute.
But NHS bosses believe plans put in place mean care will be safe, as things stand – but the situation will be monitored closely during the stoppage.
A second strike is due to take place on Wednesday, between the same hours.
Hospitals can request that junior doctors return to work if needed, but as yet no NHS trust has raised the alarm.
NHS England said "military level" contingency planning had been carried out to protect urgent and emergency care.
Steps taken include:
The postponement of nearly 13,000 routine operations and more than 100,000 appointments to free up staff
The cancellation of holidays and study leave
Redeployment of consultants, middle-grade doctors and nurses into emergency care
More GP appointments being kept free for last-minute requests
An increase in 111 staff rostered on to allow the phone service to handle more calls
Patients are being urged to think carefully about how they use the NHS during the strike – a website has been set up giving patients details about what services are available where they live.
NHS England's Anne Rainsberry said: "Clearly industrial action of this type can put significant pressure on the NHS. We have been working with all hospitals to make sure they have plans in place to provide urgent and emergency care."
She said those plans were "robust" and hospitals were "confident" they could cope, but the situation would be kept under review.
It comes as a new poll by Ipsos MORI for the BBC showed the majority of the public still supported junior doctors, although support was not as high since it became an all-out strike.
Asked whether they supported junior doctors striking while not providing emergency cover, 57% said they would and 26% said they were opposed.
The last time the public was asked by Ipsos MORI whether they supported doctors striking was ahead of the 48-hour walkout in March, when they did provide emergency cover. Then 65% supported junior doctors.
The poll of more than 800 adults in England also found a growing number of people blaming both sides for the impasse. Some 35% said the government and junior doctors were …read more
Source:: BBC UK