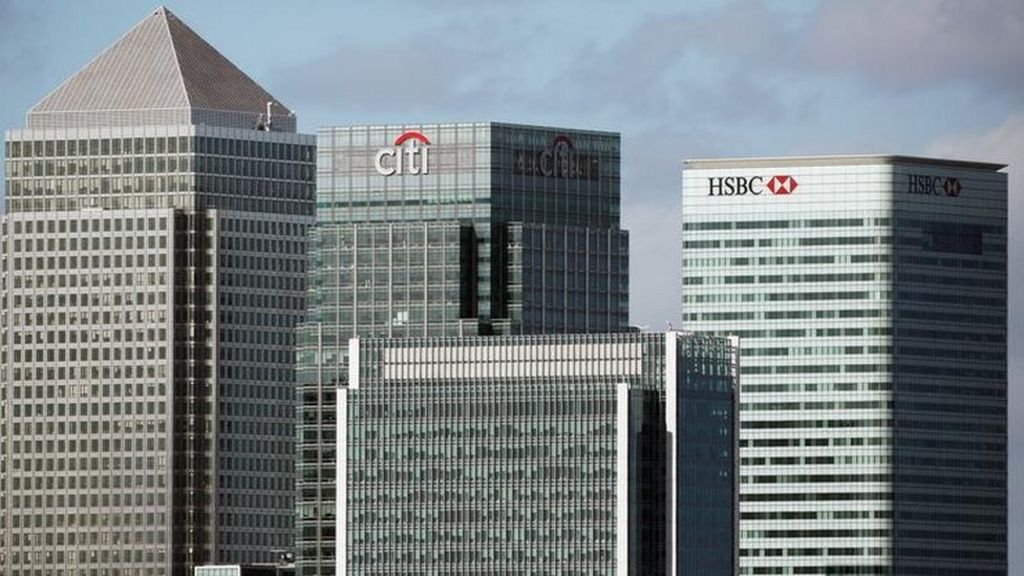 HSBC would move up to 1,000 staff from London to Paris if the UK left the single market, following Britain's vote to leave the EU, the BBC understands.
The staff who would be relocated would be those who already process payments made in euros for HSBC in Canary Wharf.
Thursday's referendum result means the UK will need to renegotiate its trade relationship with the European Union – including whether it remains part of the single market.
HSBC has declined to comment.
If the UK was not in the single market or the European Economic Area (EEA), it would mean the loss of "passporting", which allows banks to operate without restriction in all EEA countries.
The EEA comprises the 28 members of the EU, plus Iceland, Liechtenstein and Norway. EEA rules allow those non-EU countries to be part of the EU's single market, as long as they allow full freedom of movement of people.
Job cuts
There have been warnings that leaving the EU could prompt banks and some other businesses to move jobs out of the UK and into countries that remained part of the bloc.
Leave campaigners have dismissed the concerns, saying Britain should focus on developing trade relationships with non-EU countries.
HSBC already has more than 10,000 staff working in Paris.
The London-based bank has about 48,000 UK workers across its retail and investment banking operations. A year ago, it said it was planning to cut 8,000 jobs in the UK to reduce costs.
Earlier this year, the bank said it would keep its global headquarters in London, following a review.
Yesterday sources told the BBC that up to 2,000 jobs at the US investment bank Morgan Stanley could be moved from London to Dublin or Frankfurt.
Source:: BBC UK