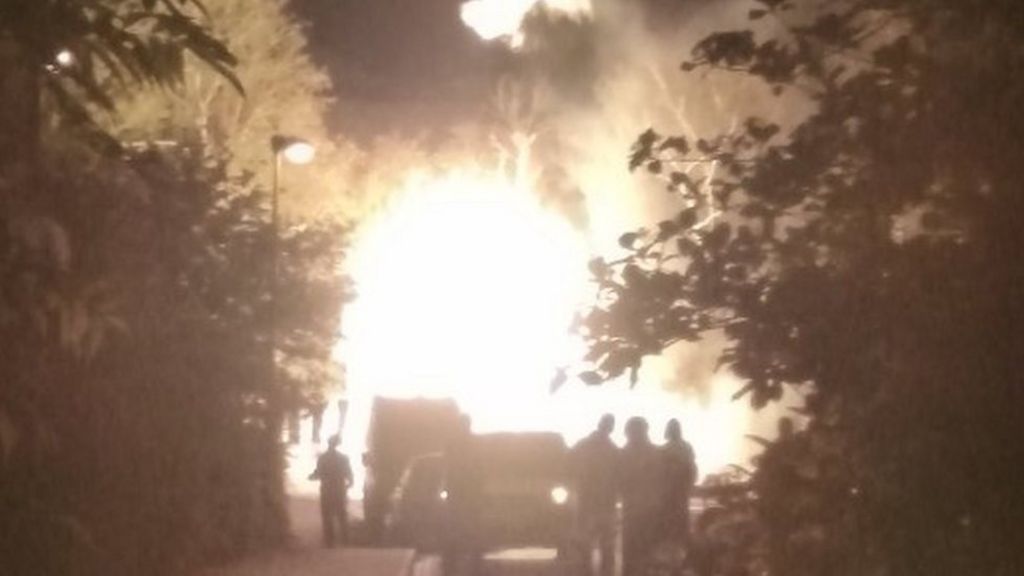 An open gas mains fire caused homes to "shake" after it exploded on the Kent estuary, witnesses have said.
Stephanie Harris said there was a "sudden" and "huge explosion" at Estuary View Business Park in Whitstable which could be felt at her nearby home.
Crews from Kent Fire and Rescue Service and other emergency services are at the scene tackling the blaze
One man has been taken to hospital by ambulance, fire crews said.
Another is being treated at the scene by paramedics, and all persons have been accounted for, the service said.
The exact cause of the fire is yet to be established.
However, Ms Harris said "construction workers have been working on the gas pipes" in the area.
A safety cordon has been set up and fire crews are using ground monitors to prevent the fire from spreading, Kent Fire and Rescue Service said.
Let's block ads! (Why?)
Source:: BBC UK