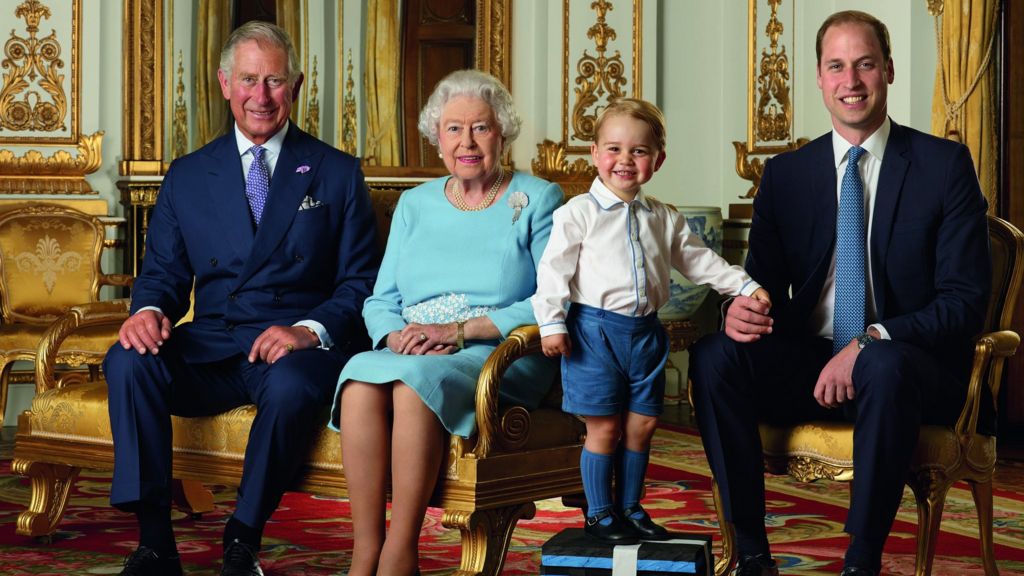 Prince William has answered criticism of his commitment to royal duties, saying he is willing to take on more responsibility when the time comes.
He was speaking in a BBC interview in which he paid tribute to the Queen on the eve of her 90th birthday.
She had been a "guiding example" of what a good monarch should be, he said.
Meanwhile, a picture of the Queen, the Prince of Wales, Prince William and Prince George, for stamps to mark the monarch's birthday, has been released.
Prince William told BBC royal correspondent Nicholas Witchell: "I think the Queen's duty and her service, her tolerance, her commitment to others – I think that's all been incredibly important to me and it's been a real guiding example of just what a good monarch could be.
"And it's been incredibly insightful for me growing up, watching her leadership in that role.
"I think it's important to grow into a role with the right characteristics and the right qualities, and I think she's exemplified that in everything she's done."
The prince's own commitment to royal duty has been questioned in some quarters in recent months – there have been headlines in some newspapers which have referred to him as "workshy William".
He said he did not ignore such criticisms but did not take them completely to heart.
"I take duty very seriously. I take my responsibilities very seriously. But it's about finding your own way at the right time and if you're not careful duty can sort of weigh you down an awful lot at a very early age and I think you've got to develop into the duty role," he said.
William emphasised the importance he attached to his role as an air ambulance pilot and to the time he spent with his family.
He said both his father and grandmother fully supported …read more
Source:: BBC UK