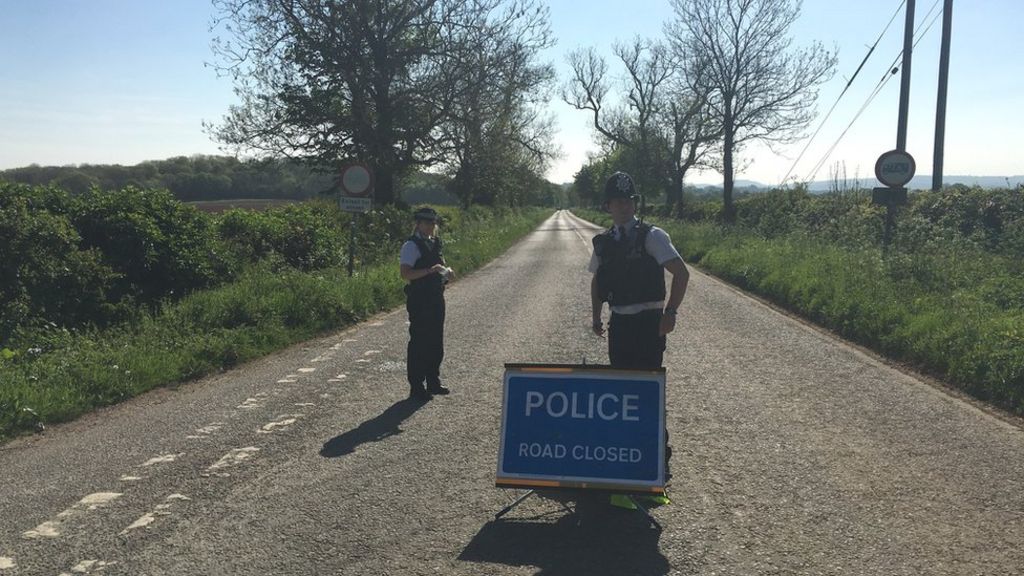 An all-night illegal rave attended by hundreds of people in Somerset has been shut down by police.
Officers were called to Vallis Vale on the outskirts of Frome, where the unlicensed music event was under way.
Avon and Somerset Police said it had started to receive calls complaining at about 01:30 BST but decided to let the event continue.
It took a further eight hours before officers "managed to turn the music off" and got people to disperse.
Ch Supt Ian Smith defended the force's decision of just "containing those that were already there in the area" rather than shutting the event down.
Apology to residents
"If we are aware in advance about a potential event, the law allows us to take action to close it down," he said.
"However, if it has already started and there are a large number of people on the site, an assessment has to be made.
"There were a large number of people in attendance and we needed to have the right number of resources in place to make sure they could leave without putting themselves or others at risk."
He apologised to local residents for the disruption but added a full investigation would be carried out to "establish the full circumstances and to ensure all criminal offences are pursued".
Residents wrote on the force's Facebook page appealing for the event to be stopped.
Teresa Bray posted: "PLEASE can someone do something about the all night rave going on in nr frome?
"I called it in at 2am and it's louder than ever atm. We've had NO SLEEP!!! Tried calling 101 but can't get through."
James P Parsons added: "Where are the local police to stop these illegal activities which are not only annoying and frustrating, but, causing loss of sleep could be life threatening!!"
Kate Charlton wrote: "We've been awake since 1.30. I understand the lack of staff but as it's Sunday morning now there should be plenty of staff in now to shut this down. It's becoming a joke now."
Source:: BBC world news feed