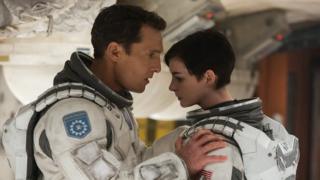 Interstellar is most pirated movie of 2015
30 December 2015
From the section Technology
Image copyright
Film company
Image caption
Interstellar was downloaded 47 million times in 2015, according to Excipio
Interstellar has topped the list of the most pirated films of 2015, according to piracy tracking firm Excipio.
It said the movie was illegally downloaded 47 million times between 1 January and 25 December.
That beats the figure for last year's list-topper, the Wolf of Wall Street, which was downloaded 30 million times.
All of this year's top 10 most pirated films had over 30 million downloads, Excipio said.
"If you compare last year's top 10 to this year the increase is enormous," …read more
Source:: BBC Entertainment