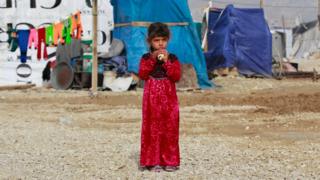 'Islamophobia' in Guernsey behind no refugees decision
6 February 2016
From the section Guernsey
Image copyright
AP
Image caption
Guernsey has donated money to UNHCR, UNICEF and Save the Children to support their aid efforts in Syria and neighbouring countries
"Islamophobia" among Guernsey's residents was partly behind the island's decision not to accept refugees, its chief minister has said.
Jonathan Le Tocq said "negativity" would make it difficult to guarantee the safety of any Syrian refugees on the island.
Though most people on the island had shown compassion, he said, there was a danger others would be unwelcoming.
Aid worker Eddie Parks branded the minister's comments "disgraceful".
It …read more
Source:: BBC UK