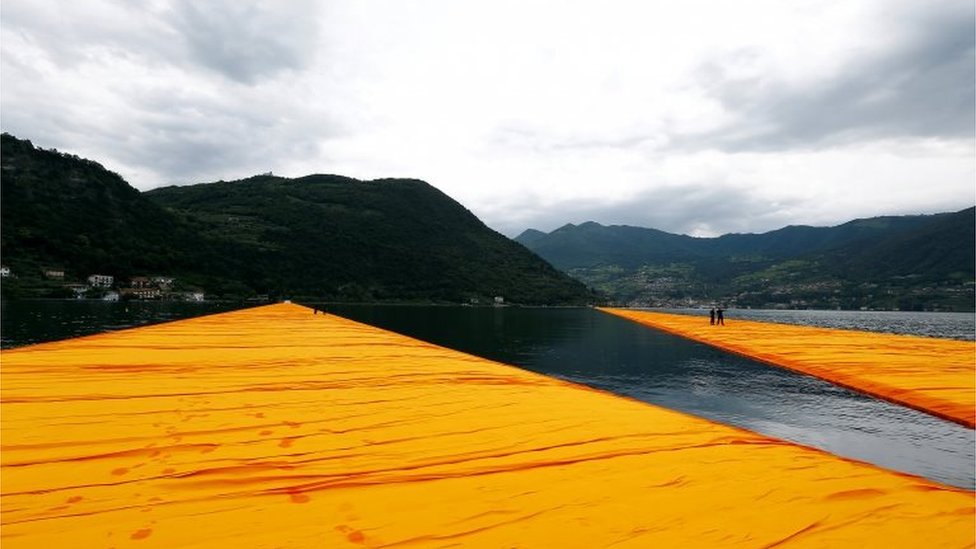 Thousands of people have tried out the latest installation by conceptual artist Christo – a 3km (1.9 mile) walkway on water in northern Italy.
Queues built up to get on the Floating Piers, made from more than 200,000 interlocking cubes wrapped in yellow nylon, as it opened on Lake Iseo.
Christo has warned the experience will be like walking on water – or on the back of a whale.
The Bulgarian-born artist once wrapped the German parliament in silver fabric.
Work has been going on since November to assemble and anchor the cubes to concrete slabs on the floor of Lake Iseo.
It is the artist's 23rd large-scale installation.
Let's block ads! (Why?)
Source:: BBC Entertainment