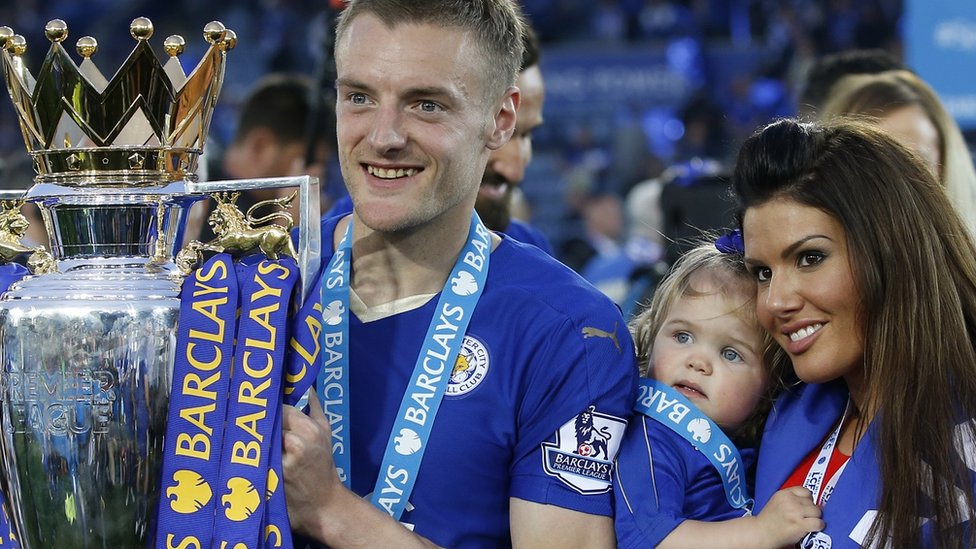 The wife of England and Leicester City striker Jamie Vardy has described getting tear-gassed as violence before England's Euro 2016 tie with Russia.
Rebekah Vardy tweeted she was gassed and "caged" before England's match in Marseille on Saturday.
There were clashes in the streets and later some Russia fans appeared to rush at England supporters in the stadium.
Mrs Vardy said what she got caught up in was "horrific" and said the treatment of fans was "shocking".
"That has to be up there with the worst experience EVER at an away game! Teargassed for no reason, caged and treated like animals! Shocking!" she said.
Replying to a message from TV presenter Piers Morgan she said French authorities "closed the gates so the fans couldn't get through then teargassed us."
An investigation by tournament organisers Uefa is now under way with the Russia Football Union facing possible charges for crowd disturbances, racist behaviour, and setting off fireworks.
At least one England fan remains in a critical condition and 20 others have been hurt in the southern French city after a third bout of violence.
Tear gas and water cannon were used to break up fist fights and bottle-throwing between England and Russia supporters and French locals in Marseille's Old Port before England's opening game of the tournament.
At a news conference called late on Saturday, FA spokesman Mark Whittle called for England supporters to "act in a respectful manner".
"The FA is very disappointed about the terrible scenes of disorder and of course condemns such behaviour," he said.
"It is now in the hands of the relevant authorities to identify those involved in trouble and deal with them appropriately and quickly."
Source:: BBC world news feed