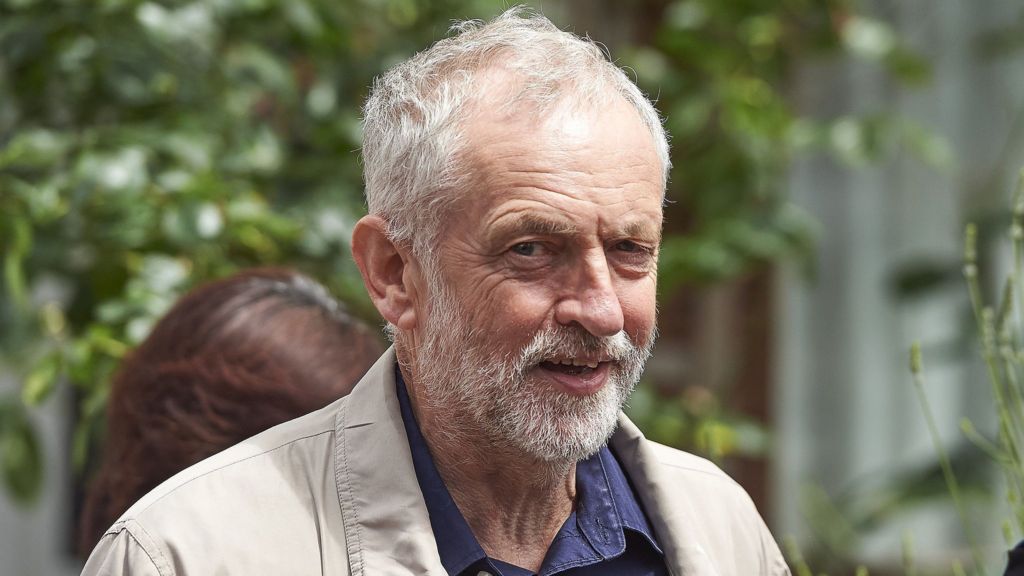 Labour MPs are expected to announce a challenge to Jeremy Corbyn's leadership after a motion of no confidence in him was supported by three-quarters of the parliamentary party.
Two possible candidates are the party's deputy leader Tom Watson and ex-shadow business secretary Angela Eagle.
But Mr Corbyn has said he would not "betray" his supporters by resigning.
He is expected to receive a warmer reception at a rally of his supporters on Wednesday.
The SNP, meanwhile, is to ask the Speaker to declare it the official opposition at Westminster, claiming their Westminster leader Angus Robertson has more support than Mr Corbyn.
On Tuesday 172 Labour MPs voted in favour of the no-confidence motion; 40 voted against.
The former shadow chief secretary to the Treasury Seema Malhotra told Newsnight it was likely that a challenger would come forward on Wednesday.
"For all his qualities, Jeremy is not the leader we need to take us forward," she said.
"We have an unelectable leader, and if we lose elections then the price of our failure is paid by the working people of this country and their families who do not have a government to stand up for them."
Former acting leader Dame Margaret Beckett told BBC Radio 4's Today programme: "When you assume leadership you have to understand that the interests of those you lead come before your own and in those interests I'm afraid he should stand aside."
But shadow chancellor John McDonnell urged his fellow MPs to "play by the rules" and trigger a formal leadership contest.
He said Mr Corbyn was feeling "fine" but added: "We're all saddened that we're going through this because it's completely unnecessary."
Mr Corbyn has pointed to his backing among the party's grassroots, insisting that the vote by MPs had "no constitutional legitimacy".
"I was democratically elected leader of our party …read more
Source:: BBC UK