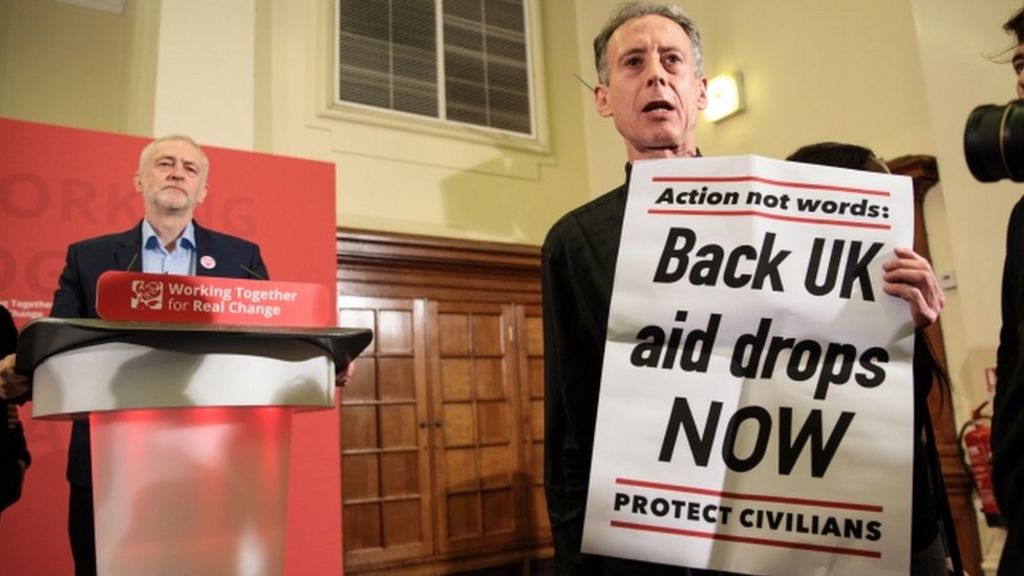 Human rights campaigners have disrupted a Jeremy Corbyn speech in protest at Labour's response to the war in Syria.
They stood in front of the Labour leader, and held up posters calling for aid drops and sanctions against Russia, as he began a speech on human rights.
Peter Tatchell, who was leading the protest, said Mr Corbyn had not spoken out enough to demand the aid.
But Mr Corbyn said Labour believed the war in Syria should end and aid should be given to people in war-torn Aleppo.
He said: "Emily Thornberry on our behalf has made it absolutely clear that we do think there should be aid given to people in Aleppo, we do think the bombing should end, we do think there should be a ceasefire, we do think there should be a political solution, we do think the war should end in Syria."
Let's block ads! (Why?)
Source:: BBC UK